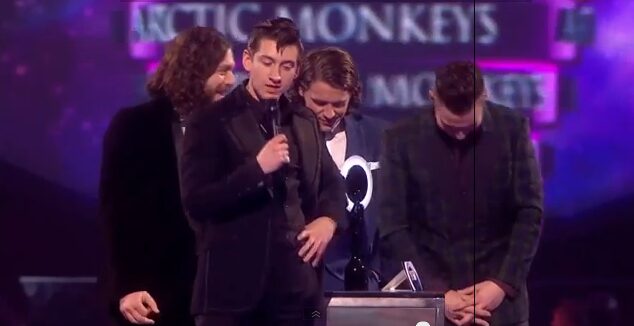 Last week we covered the Arctic Monkeys acceptance speech at the Brit Awards where Alex Turner let his fans know that
"Rock and Roll will never die".
He also went on a little ramble in his acceptance speech where he said:
"That rock 'n'roll, eh? That rock'n'roll, it just won't go away. It might hibernate from time to time, sink back into the swamp. I think the cyclical nature of the universe in which it exists demands that acquiesce to some of its rules".
"But it's always waiting there, just around the corner," he added. "Ready to make its way back through the sludge and smash through the glass ceiling, looking better than ever. Yeah, that rock'n'roll, it seems like it's faded away sometimes, but it will never die. And there's nothing you can do about it."
However Turner has revealed that he was "nervous" while delivering the speech. Speaking to the Daily Mail turner said:
"In public I'm a quiet guy, so doing anything in front of lots of people always makes me nervous. People always assume if you're in a band that's been on the scene for ages that you're going to be really confident, but that's not true."
Maybe he is feeling a little embarrassed about his acceptance speech performance???
What do you think? Leave a comment.