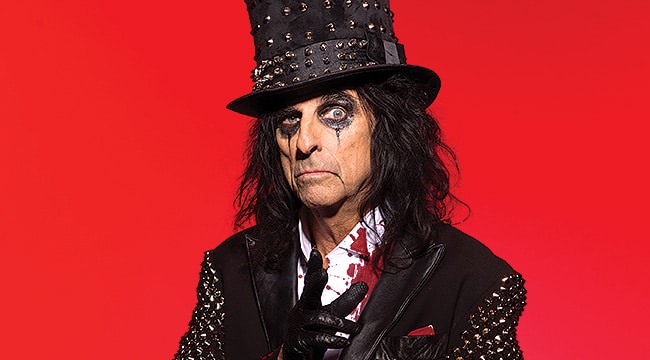 American musician Alice Cooper has an interesting proposition for Motley Crue, he has offered to chop the glam-rockers' heads off.
Of course he doesn't want to do it right now, the hair metal band are currently on tour, he wants to do it when the lads are playing their last concert.
Motley Cure's 'The Final Tour' is coming to Australia, New Zealand, Japan before heading over to Europe. In June they'll be playing three massive gigs at Download (UK), Sweden Rock (Sweden) and Novarock (Austria) Festivals.
The rockers then head home to complete a 34 show North American tour, marking 34 years of performing together. The group will also be supported by Alice Cooper in the States.
Motley Crue's last concert will be held in their home city on December 31st. The New Year's Eve gig takes place at the Staples Center in Los Angeles.
Speaking to Australian rock radio station Triple M, Cooper said: "They finish up in the United States on New Year's, and that's their last gig…I told them, 'Why don't you let me kill you onstage? That finishes everything.' Four guillotines, floomp! Done!"
That would be an original way to complete your last tour and Alice is famous for having guillotine sets on stage, so it seems like a perfect fit. He also suggested they could raise money by "[auctioning] off the heads on stakes."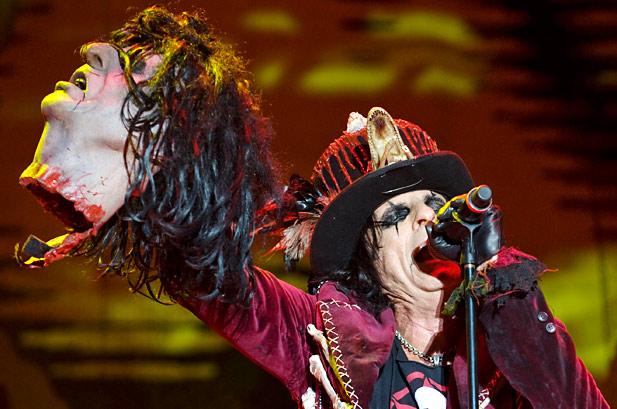 Commenting on the current state of music, Copper said: "I just feel that this whole generation need to all eat a steak. Maybe they just need to quit eating vegetarian food and get out there and get some blood pumping in their system.
"Mumford & Sons are great at what they do. But it's not rock 'n' roll. Don't call it rock 'n' roll. It's an offence to rock 'n' roll."
In January, the film distribution company 'Focus Features' announced they're apparently developing a new biopic of the American rockers Motley Crue.