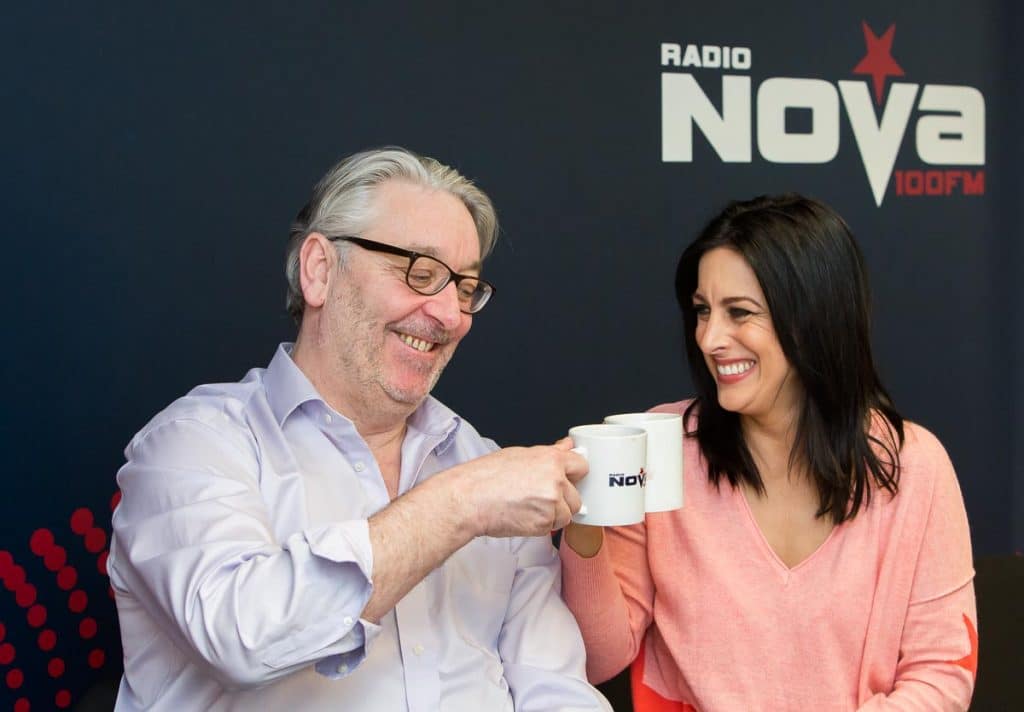 Agh they're back, Colm and Lucy are kickstarting their brand new breakfast show this Thursday on Radio Nova, but there's a couple of things we need to have ironed out first…
We've worked with Colm Hayes for a while now so you'd think we'd know the important stuff, but low and behold there's a few things we still need to figure out before we allow him take the reigns on our precious Nova airwaves, and well now that we've got our answers we're still not sure how we feel really!
Here's a couple of things you should know about the thought-provoking, sarcastic, serious, absolute messer that is Colm Hayes:
Q: How often do you think you'll fight with the ladies?
To be honest, 7.20am. 7.45am. 7.57am. 8.10am. 9.40am but we'll be fine after that.
Q: What's your best festival tip?
Toilet rolls, towels and Red Wine for breakfast.
Q: When were you last out until 4am?
When I forgot my keys and Anne wouldn't open the door. My dog Rocky stared out through the window (he was laughing at me), as I sat on our green bin chewing the end of a sad kebab.
Q: What is the last gig you ever went to?
Paul Weller last month in the Olympia. And really looking forward to Tom Misch in May.
Q: Name one thing you don't like about Lucy/Rebecca?
What is it with hair and make-up and 6am. This is RADIO girls, it takes me a whole night to look this bad… stop showing me up!
Q: Who's your favourite radio presenter?
Gerry Ryan was the best. Lots of time for Andreas Darwin from Triple A FM in Manilla.
Q: What's the last lie you told?
There is no Andreas Darwin.
Okay… we've got this… all is fine (best of luck ladies!).