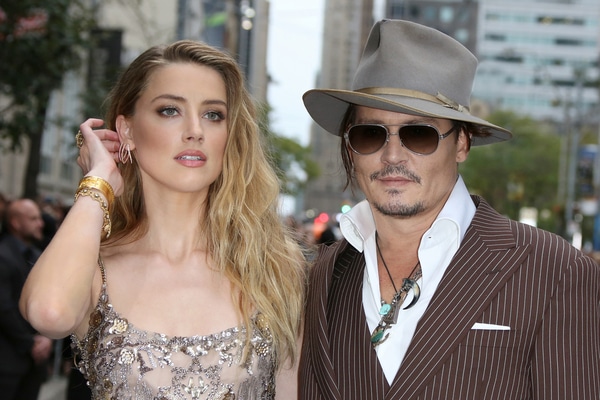 Amber Heard has claimed that her legal case with her ex husband Johnny Depp, has led to her missing out on featuring more prominently in the latest Aquaman film.
Last month, a petition calling for the removal of Ms Heard from Aquaman and the Lost Kingdom was signed by more than two million people.
Ahead of filming in January 2022, producer Peter Safrian had also denied that Heard's role in the movie would be affected following fan pressure.
"I don't think we're ever going to react to, honestly, pure fan pressure," he said back in July. "You gotta do what's best for the movie. We felt that if it's [director] James Wan and [star] Jason Momoa, it should be Amber Heard. That's really what it was".
They "didn't want to include me" – Heard 
Yesterday, Ms Heard told the court that she was only given a "pared down version" of her role for the film.
She also added that she had to fight "really hard to stay in the movie". 
"I was given a script and then given new versions of the script that had taken away scenes that had action in it", Ms Heard told the jury.
"That depicted my character and another character, without giving any spoilers away, two characters fighting with one another. They basically took a bunch out of my role. They just removed a bunch". 
Ms Heard also revealed that she "couldn't renegotiate" her contract. Her contract had stated that she would earn $2million, twice her earnings from the first film.
Johnny Depp has already told the court that the allegations of abuse that Ms Heard has made against him, have cost him "everything". 
Depp had claimed that after his ex wife made these allegations, Disney informed him that he would not long appear as Captain Jack Sparrow in Pirates of the Carribean.
The allegations relate to an article which was published in the Washington Post in 2018. Written by Ms Heard, it claims that Depp sexually and violently abused his ex wife during their marriage. Depp is suing his ex wife for defamation and libel.
Amber Heard also shared some detail of the alleged abuse she suffered at the hands of her ex husband. See here.
Depp has always insisted that Ms Heard was the abuser in their marriage.