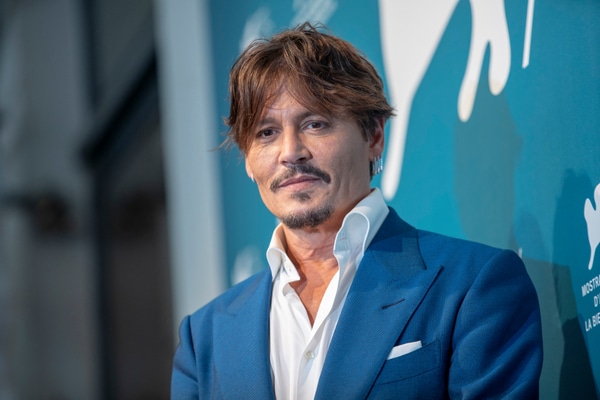 Johnny Depp has told the court that abuse allegations made against him by his ex wife Amber Heard have cost him "nothing less than everything".
The Pirates of the Carribean star also claimed that it was his ex wife who was the abusive spouse.
Depp took to the witness stand to give evidence in his defamation lawsuit that he brought against Heard over a column she wrote in the Washington Post.
The article was titled  "I spoke up against sexual violence – and faced our culture's wrath". It alleged that Mr Depp had violently and sexually assaulted Ms Heard throughout their marriage.
Depp who met Heard when they were filming The Rum Diary in 2009, is suing his ex wife for accusing him of domestic abuse. He is seeking $50 million in damages.
Amber Heard also countersued Depp for $100 million. She claimed that his abuse led her to suffer "rampant physical violence and abuse". 
"Nothing less than everything"
In court, Johnny Depp was asked by one of his lawyers about how much damage that Ms Heard's allegations have cost him.
"Nothing less than everything", Depp replied. "When the allegations were rapidly circling the globe, telling people that I was a drunken cocaine-fuelled menace who beat women – suddenly in my 50s – it's over".  
"I lost then, no matter the outcome of this trial", he added.
For instance Depp revealed that a "couple of days" after the article was published, Disney had confirmed that he would no longer appear as Captain Jack Sparrow in the Pirates of the Carribean franchise.
"just wrong about everything"
Speaking on the breakdown of their marriage, Johnny Depp claimed that his relationship with Amber Heard started to deteriorate shortly after they tied the knot.
"I was suddenly just wrong about everything", he told the jury.
Along with denying allegations of striking Amber Heard, Depp also claimed that she would "verbally decimate me" with a "rapid-fire, endless parade of insults".
He also went on to claim that he would flee to another room to escape her bouts of anger.
"I would just go and lock myself in the bathroom", he stated. "If I stayed to argue, eventually I was sure that it was going to escalate into violence. In her rage and her anger she would strike out". 
"She would begin with a slap. It could begin with a shove", he explained.
Adding "It could begin, you know, with throwing a TV remote at my head. It could be throwing a glass of wine in my face".
"escalated and escalated"
Giving an example of this alleged violence, Johnny Depp claimed that the pair argued while he was filming the fifth installment of the Pirates franchise in Austrailia.
He claimed that Amber was angry because one of his lawyers had discussed a possible post-nuptial agreement.
Depp told the court, "It escalated and escalated and turned into madness, chaos and violence". 
The actor added that the incident led him to drinking "two or three shots of vodka" having been sober for "many months". He claimed that Heard then threw a vodka bottle at him, which damaged the tip of the middle finger of his right hand.
Showing his crooked finger to the jury, he said, "I was looking directly at my bones sticking out". 
Depp said he was in "shock". He "started to write in my own blood on the walls" – "lies that she told me" and"little reminders of my past". 
Heard listened to Depp giving his evidence, occasionally taking notes in a yellow legal pad.
Earlier in the trial, a therapist who saw both Depp and Heard said that the pair engaged in "mutual abuse".