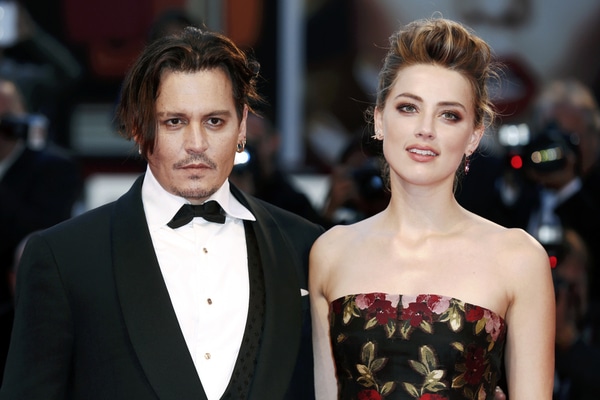 Speaking in court yesterday, a therapist has claimed that Johnny Depp and Amber Heard engaged in "mutual abuse" throughout their marriage.
Laurel Anderson was the clinical psychotherapist who saw the former couple on multiple occasions. She also told the court that Mr Depp had told her that his ex wife "gave as good as she got" during their fights.
This case sees Mr Depp suing Ms Heard for libel over an op-ed which was written in 2018. The lawyers have also claimed that the piece contained false allegations.
The piece which was published in the Washington Post, alleged that Mr Depp physically and sexually assaulted his ex wife during their marriage.
The article was titled, "I spoke up against sexual violence – and faced our culture's wrath". It also did not mention Depp by name.
"very amped up"
Ms Anderson said at the trial that Johnny Depp struggled to keep up with Ms Heard's "jackhammer style of talking" during their sessions.
She also claimed that Ms Heard was "very amped up". 
"This is how (Mr Depp) didn't have a voice, he couldn't keep up with her rapid-fire style of conversation", Ms Anderson told the Fairfax County District courthouse.
She also added, "He had been well controlled for decades, with Ms Heard he was triggered and they engaged in what I saw as mutual abuse". 
Ms Anderson further added that Ms Heard had reported that she had been violent towards her ex husband. She also added that it had been a "point of pride" to initiate the fight if she felt "disrespected".
Ms Anderson added, "She felt she had to hit him back if he hit her so she always did". She loved him, he loved her, she wasn't stupid, she knew what they were doing wasn't healthy so she wanted to want to divorce him but she didn't".
"no sense"
Previous to this, Ms Heard's former personal assistant Kate James had given evidence via video link. She claimed that she received "barrages" of abusive text messages from the actress.
James who worked for Ms Heard between 2012 and 2015, said that this abusive messages made "no sense" and that her former boss needed "someone to lash out at". 
Depp had previously lost his appeal against the Sun Newspaper who published an article, branding him a "wife beater".
This ongoing saga also led to Johnny Depp resigning from his role in the Fantastic Beasts franchise. The latest film sees Mads Mikkelsen replacing Depp in the role as Grindelwald.
It emerged that China had cut several lines insinuating a same-sex relationship between Grindelwald and Dumbledore. More on that report here.