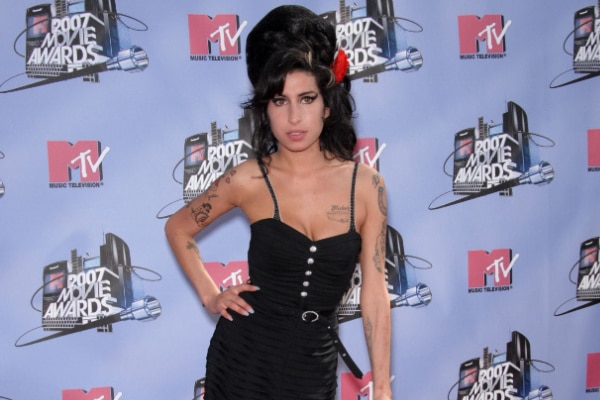 Would you like to listen to the article instead of reading it?
'Back To Black', the classic track released by the late singer Amy Winehouse, has reached one billion YouTube views.
The track featured on Winehouse's Grammy Award winning album of the same name in 2007.
The video which you can check out below, was shot at Abbey Park Cemetery in northwest London, directed by Phil Griffen.
It also shows Winehouse singing in a black dress, at the beginning of a grim funeral procession.
As the camera floats inches away from the singer's intense gaze, Winehouse sings, "We only said goodbye with words/ I died a hundred times".
Winehouse is later spotted walking through the graveyard, throwing a single white rose into the grave site. She later laments that her lover has returned to his ex, while sprinkling dirt on the grave.
See the video for yourselves below.
"Back To Black" – Amy Winehouse
'Back To Black' also saw Amy Winehouse collaborate with her friend Mark Ronson, who also produced the album.
The album, which included singles 'Rehab' 'Tears Dry On Their Own', and 'You Know I'm No Good', also won best pop vocal album, along with record and song of the year.
Winehouse landed the singer of the year award that year. She sadly died of alcohol poisoning in 2011.
It was also confirmed earlier this year, that a biopic on the late singer would be released at some stage in 2024.
Directed by Sam Taylor-Johnson, the biopic will also see Marisa Abela starring as Amy, with Eddie Marson portraying her father Mitch.
More on this from Nova here.