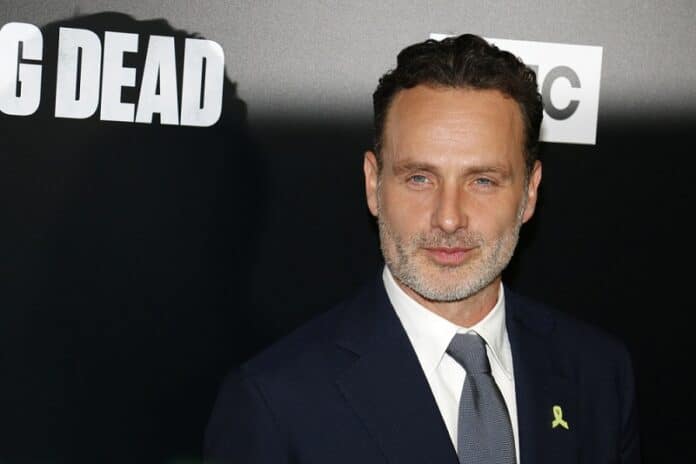 The Walking Dead star Andrew Lincoln has confirmed when filming off the spin off movies will begin.
Lincoln who played the main character Rick Grimes left the show in season 9. Many characters are killed off in their final episode, but Grimes was whisked away in a helicopter to a new settlement.
Speaking to Extra, Lincoln confirmed that filming will begin in the spring or summer of this year.
"With good intentions – and if everything works and I can leave my country – I plan to be back in America filming in spring/summer."
Before season 9 of The Walking Dead began, there were talks about expanding the franchise. A deal was agreed with Amazon Prime Video. The series is now available to stream on that platform, along with the original spin-off, 'Fear The Walking Dead' and a new series entitled 'The Walking Dead: World Beyond'.
There are also plans for new spin offs for characters Darryl and Carol, played by Norman Reedus and Melissa McBride.
Rick Grimes will be getting a cinematic trilogy. Since Lincoln's departure from the show, ratings have fallen dramatically.
In his interview with Extra, Lincoln recalled the time a fan begged him to return to the show.
"All I heard was, Come back, Rick. It was so moving. I turned around, and I just went, we're working on it."
He went on to add "So that's my answer to you, we're working on it."
Lincoln joked that him leaving the show was a terrible decision. He was discussing how his children and the entire family miss Georgia, where most of the show was filmed.
"He goes, Take me back there! I came back home for the kids, and now they're sick of me, and I wish I'd never left. It was a terrible decision."
You can watch the full interview here.
Six new bonus episodes of The Walking Dead will air at the end of February to bridge the last season to the new and final season which will begin next year.
There has been rumours that one of the show's most hated villain could return in a new spin-off while The Walking Dead's scriptwriter Scott Gimple has said that the Rick Grimes movies will be "worth the wait", check out our report on it here.