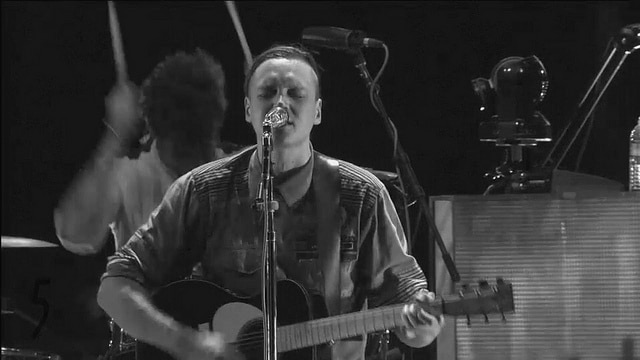 Arcade Fire have used a recent audience to record vocals for an up-coming song.
The Canadian band were headlining the New Orleans festival Voodoo Music + Arts Experience on Saturday, which was their first live show in over three months. The band used the opportunity to record some crowd vocals for an up-coming song.
The band's frontman, Will Butler asked the audience "if they'd like to be on a record", before giving them a melody to sing back. You can watch the moment here.
Butler recently spoke to Reddit AMA about the band's up-coming record, which will be the follow up to 2013's Reflektor. Speaking of the up-coming album, the frontman said that they had no definite schedule for the album and it will be released when it's finished.
In September the band also spoke to NME  about the recording process for the new album, "It's a bit different this time because everyone's older and fatter and lazier, so it might take longer, but we're playing music together." Butler added, "There's kind of not enough [finished yet] to know where it's going. It's good to know that we can play rhythmic music together and that we're good at it, but there's not enough there yet to know."
Photo Cred: Stu Rapley