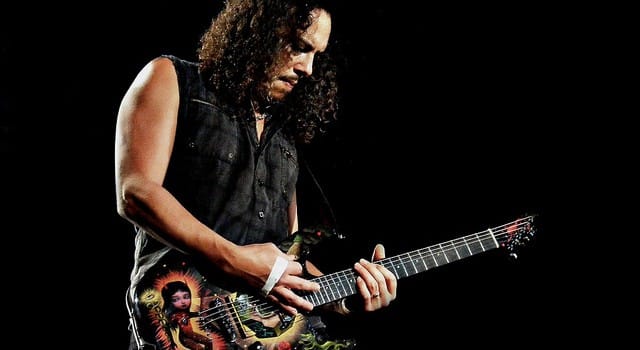 Metallica have released a recording of 'Atlas, Rise!' from their new album 'Hardwired… To Self Distruct'.
'Atlas, Rise!' is the third song to be released from the band's new album, following the semi-title track 'Hardwired' and 'Moth Into Flame'. The song, which premiered online on Friday, also features on a special edition of the new album, which was available in some shops before 'Atlas, Rise!' was released online.
'Hardwired… To Self Distruct' is Metallica's first album since 2008's 'Death Magnetic', and although the band considered going in a different direction, the album was produced by Greg Fidelman, who has worked with the band in the past.
Although only three songs from the album have been released so far by the band, James Hetfield spoke to Sirius XM recently about another song 'Murder One', explaining its inspiration was Motorhead's Lemmy. He said, "Motorhead had a lot to do with Metallica sitting here right now. Lemmy as an entity – a kind of father figure – helped us a lot. He was unafraid and he was a character. And he was himself. We all respected that so much. He did his own thing to the last breath. No matter who you are, how could you not be inspired by that?"
'Hardwired… To Self Distruct' is set for official release on 18 November.
Photo Cred: Phil King