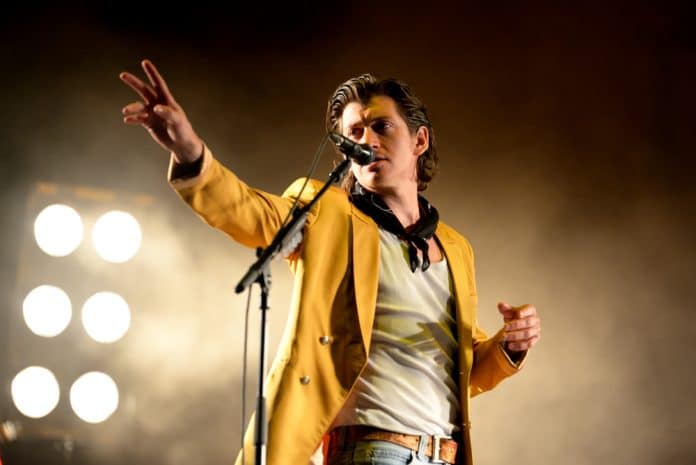 Sheffield's finest, The Arctic Monkeys, have announced a new album! It's called Tranquility Base Hotel & Casino. The much anticipated follow up to 2013's AM is imminent and there's a video teaser, artwork and track listing below.
For their 6th album, The Arctic's have released a short video teaser. We hear what sounds like a dreamy sci-fi soundtrack accompanying footage of a bespoke space station outpost. That's before a dirty grooving blues riff kicks in. Check it out!
Available for pre-order on their official store now, 'Tranquility Base Hotel & Casino' is scheduled for release on May 11th and is reportedly going to 'up the ante in a big way'. A statement from the Monkey's camp claims it's going to be 'a bold and brilliant album reflecting Turner's ever more comprehensive creative vision.' Get in!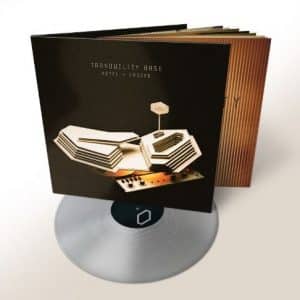 SIDE A:
1. Star Treatment
2. One Point Perspective
3. American Sports
4. Tranquility Base Hotel & Casino
5. Golden Trunks
SIDE B:
6. Four Out of Five
7. The World's First Ever Monster Truck Front Flip
8. Science Fiction
9. She Looks Like Fun
10. Batphone
11. The Ultracheese
Here's the tour dates announced to date,
Hollywood Forever Cemetery, Los Angeles (May 5)
Columbia Halle, Berlin (May 22)
Columbia Halle, Berlin (May 23)
Cavea, Rome (May 26)
Cavea, Rome (May 27)
Zentih, Paris (May 29)
Zenith, Paris (May 30)
Primavera Sound, Spain (June 2)
Medidlanum Forum, Milan (June 4)
Best Kept Secret, Netherlands (June 8)
Firefly Festival, Delaware, US (June 14-17)
Red Hat Amphitheater, Raleigh NC (June 16)
Ascend Amphitheater, Nashville, TV (June 18)
Coca Cola Roxy Theatre, Atlanta, GA (June 19)
Southside Festival, Germany (June 22-24)
Hurricane Festival, Germany (June 22-24)
Mitsubishi Electric Halle, Dusseldorf (June 26)
Royal Arena, Copenhagen (June 27)
TRSNMT, Scotland (July 1)
Open'er, Poland (July 4)
Rockwave Festival, Greece (July 6)
Rock Werchter, Belgium (July 8)
NOS Alive, Portugal (July 12)
Madcool Festival, Spain (July 13)
Forest Hills Stadium, Queens, NY (July 24)
TD Garden, Boston, MA (July 27)
The Anthem, Washington DC (July 28)
Petersen Events Center, Pittsburgh, PA (July 31)
Masonic Temple Theatre, Detroit, MI (August 1)
Air Canada Centre, Toronto, ON (August 5)
OYA Festival, Norway (August 8)
Way Out Festuval, Finland (August 9-11)
Flow Festival, Finland (August 11)
Sziget Festival, Hungary (August 14)