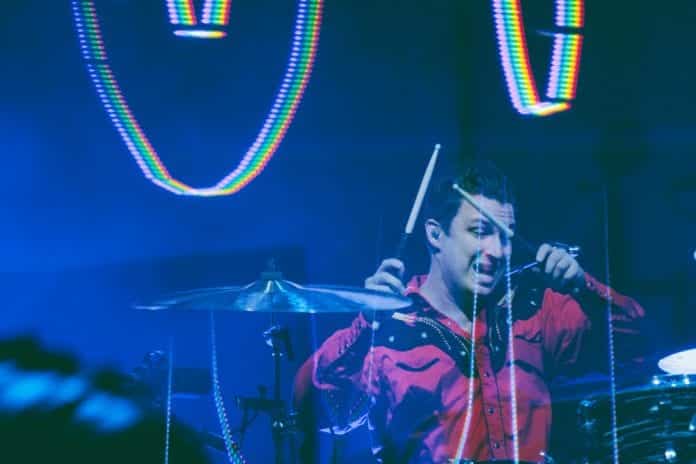 One quarter of the Arctic Monkeys, drummer Matt Helders has composed the music for an advertisement produced for a new bar opening in Sheffield.
Random, yes. But the bar is located in the band's native city in Yorkshire, so maybe he knows the owners. Anyway, the new bar is called Public and is set to open this Autumn.
It's not what you'd expect from Helders, with a very poppy and bubbly electro beat. And the ad itself is a quite odd arty. It doesn't give much info.. check it out for yourself below.
Arriving in the Autumn…

Design: Nick Deakin
Photography: India Hobson
Music: Matt Helders pic.twitter.com/vYFAVRAlUv

— PUBLIC (@P_U_B_L_I_C_) September 21, 2017
A Monkeys fan recently spotted Helders at a Royal Blood Gig at The Wiltern in LA and got a photo with the drummer. Helders also revealed to the fan that we can expect new material late this year.
This is music to Arctic Monkeys fans' ears, as we haven't heard much at all from the band in recent months. Except for the pics of Alex Turner's new beard… which is quite questionable. Speculation of a new record was rife earlier this year, when photos of the band looking like they were in a studio were released this year. But rumours of them performing at TRSNMT festival turned out to be false, so we can't be sure. We'll just hope & pray.
Photo Credit: matt helders