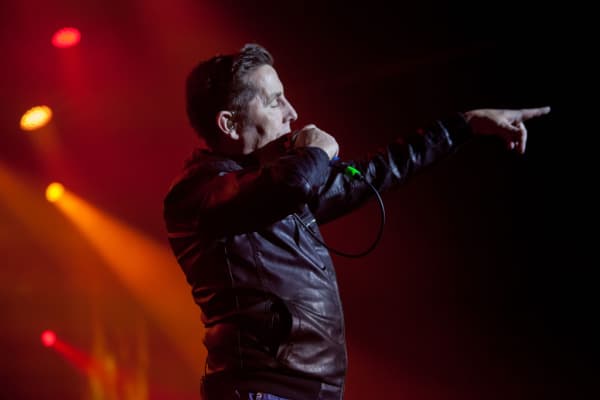 Aslan have cancelled their anniversary gig this weekend, after frontman Christy Dignam suffered another setback to his health.
In 2013, Christy Dignam was diagnosed with Amyloidosis, for which he has been receiving medical treatment ever since.
The gig which was due to take place at Dublin's 3Arena this Saturday, and was set to be their biggest gig so far, celebrating 40 years since their formation back in 1982.
Billy McGuinness had previously said that "lot of special guests joining them on stage". 
"not advisable"
However, this gig has been put on hold as Billy McGuinness' bandmate Christy Dignam continues to battle his illness.
Releasing a statement, Aslan confirmed this unfortunate news regarding the gig, and Dignam's health. However, they have also urged fans to "stay with them" as they plan to organise a new date.
"Everything was going so well coming up to our 3Arena show and Christy was doing great", the band announced.
"However, he has suffered a set-back with his treatment, and we have now been instructed by his doctors that it is not advisable for Christy to perform this Saturday", they continued.
"Christy, Joe, Alan & Billy are beyond devastated to have to share this news with you", the band added. "We are working to find a new date at 3Arena, so do hold on to your tickets, as they will be fully valid for the rescheduled date". 
"As you all know, Christy's health is priority and we also have to respect his privacy at these times".  
"Stay with us, Aslan". 
Meanwhile, a spokesperson for MCD Productions also released a statement, revealing that they are working on organising a new date for this gig.
They also insisted that any tickets purchased for Saturday's show, will remain valid.
"All at MCD send our very best to Christy and we wish him a strong and speedy recovery".
Earlier, Sam Fender had announced that would be taking some time away from the touring stage to focus on his mental health. More on this here.