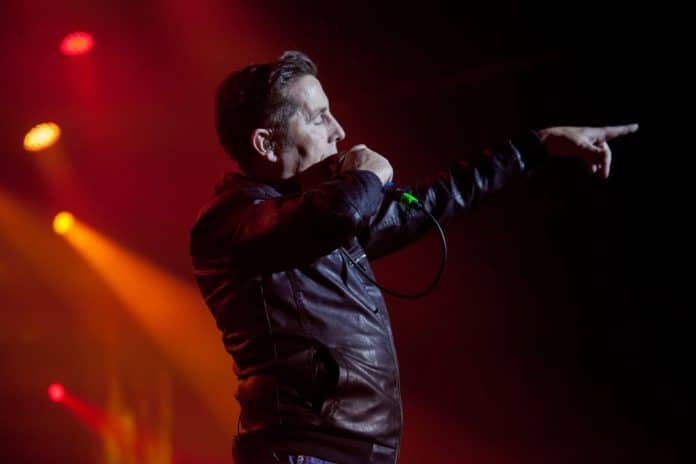 Aslan rocked out on The Late Late Show with Tubs on Friday night, but that's not the only excitement they have up their sleeves. The band have just announced that they will be playing The Iveagh Gardens on July 21st.
They will be marking the 30th anniversary of their debut album, 'Feel No Shame'.
.@OfficialAslan with a medley from their iconic debut album Feel No Shame, 30 years old this year #latelate pic.twitter.com/dCP6nlyGq9

— The Late Late Show (@RTELateLateShow) January 19, 2018
Frontman Christy Dignam said of the event: "We had an amazing day last year at The Iveagh Gardens. We can't wait to do it again and let everyone hear songs from 'Feel No Shame'." Special guests on the night are The Valves- a new up and coming band who have impressed a lot of people, especially when they supported Aslan at Vicar Street last year.
Billy McGuinness added: "The songs from 'Feel No Shame' have stood the test of time and lyrically are just as relevant today as when they were written back in the '80s."
Aslan will also be performing in the Cork Opera House on February 23rd and 24th, along with a sold-out show at the Olympia Theatre on March 18th.
Tickets for the Iveagh Gardens gig go on sale on Saturday, February 20th at 9am and will be available from Ticketmaster.
Last year Aslan played at the Iveagh Gardens to a sold-out gig, so early purchase of tickets is advised.
The band's new single 'Now I Know' will be released in the coming weeks to coincide with the tour. All dates, including a London show in Nell's Jazz and Blues club on February 17th, are available to view on www.aslan.ie.