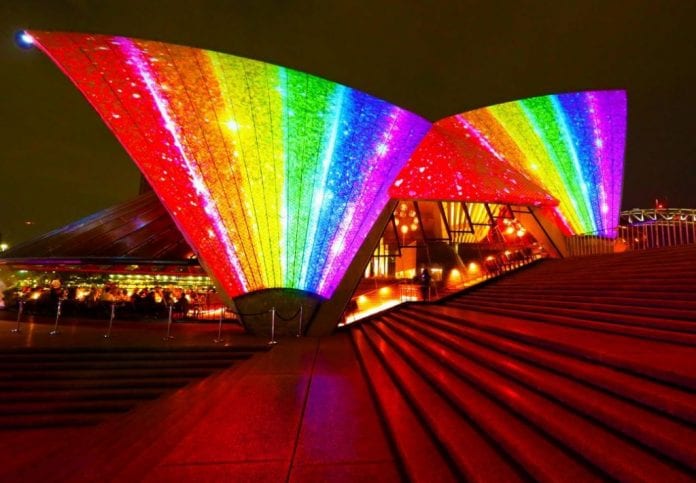 Australia is set to become the 26th nation to legalise marriage equality if legislation is passed by parliament.
The move is expected to come into effect quite soon despite some vocal opposition within the government's conservative right wing, after an overwhelming public vote.
It's been two years since Ireland voted for marriage equality, where 62% of the country voted in favour of the move.
YES!!! 61.6% pic.twitter.com/vv0yxCYNee

— Tiernan Brady (@Tiernanbrady) November 14, 2017
However, the Australian public have today followed suit with an outcome of 61% 'yes' vote for marriage equality.
Remarkably, the director of Australia's campaign hails from Donegal – Tiernan Brady, who was humbled by the support he received, and is over the moon with the results.
Even Ireland's, Panti Bliss is calling for Brady to be given honorary citizenship in the country.
I think Australia should give @Tiernanbrady honorary citizenship, make him a Dame, and give him a kangaroo or a billabong or whatever. He did an amazing job as Director of @AMEquality. He'll probably never come home now though. #MarriageEquality

— Dr Panti Bliss-Cabrera [email protected] (@PantiBliss) November 14, 2017
Feature Image: Sydney Opera House