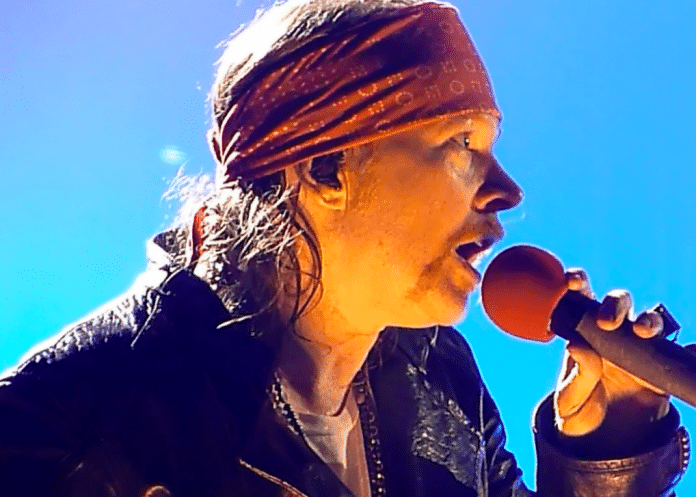 When Brian Johnson was forced to retire from AC/DC in 2016, after suffering hearing loss, Guns N' Roses leader Axl Rose took the reigns. And now there's reports that Rose will be making his position in the band a more permanent one.
AC/DC are reportedly recording new material with Rose, as well as continuing touring.
In a Facebook post, AC/DC biographer Murray Engleheart wrote the following:
'Speculate all you want but I've said it before and I'll say it again: AC/DC will continue with Axl on vocals – new album, touring, the whole nine yards. What was a massive gamble by Angus turned out to be an equally enormous triumph that has set the scene for the future.'
A Brazilian journalist by the name of Jose Norberto Flesch reported similar plans for the band last year: "Angus Young will not retire and will continue with the band. He will hire new musicians, and Axl Rose will continue as vocalist. Axl and Angus are also rumored to want to record new AC/DC material following Guns N' Roses' 'Not In This Lifetime' world tour."
Guns N'Roses current 'Not In This Lifetime' tour wraps up in Sweden in July of this year.