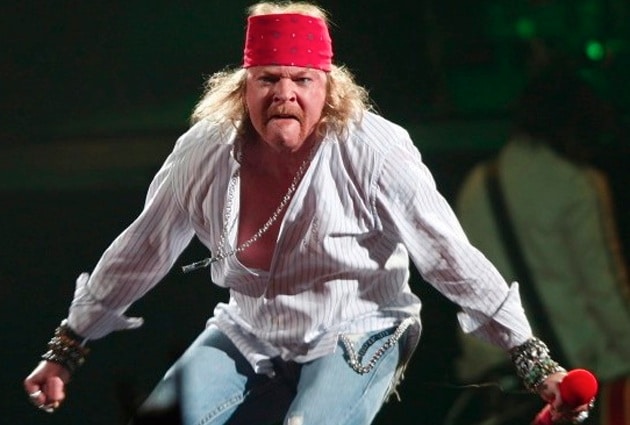 For the first time in five years Axl Rose has given an interview. However, this time it's not about Guns N' Roses as he recently joined forces with AC/DC.
Rose recently replaced Brian Johnson as the lead vocalist of the band as Johnson was told that he could lose his hearing if he continued touring with AC/DC.
Speaking to BBC Radio 6 recently, Axl Rose said that he just wants to do AC/DC "justice" for the remainder of the Rock or Bust World Tour .
Speaking about replacing Brian Johnson in the band, Axl Rose said that he means "no disrespect". Rose continued by saying "I'm happy and excited in one sense, but I think it would be inappropriate to be celebrating, in a certain way, at someone else's expense."
Rose also revealed how joining AC/DC came about "I called the day I read about it in the news, that there was a situation going on with Brian's hearing."
He continued saying "I called a guy who's their production manager, because I knew there was going to be a problem with having dates on sale and dates sold and stuff like that. So if I could help, and if I was able to do it, and they were interested, I'd love to help. And that's how it started."
Axl Rose also spoke about how some of the songs can be hard to sing "He's [Brian Johnson] a great singer and it's really challenging to sing it. I'm just trying to do it justice for the fans."
Photo Credit: Laura Cox