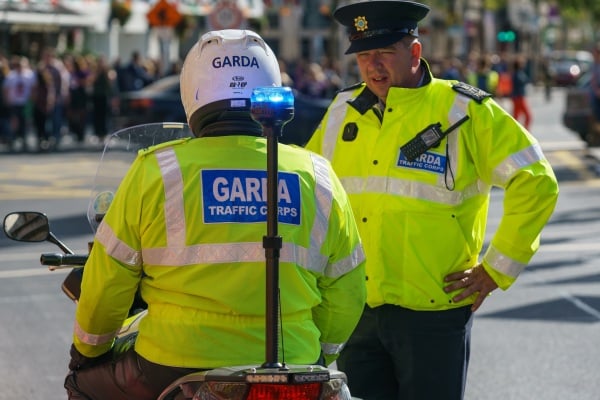 Gardaí are warning they will be out in force this Bank Holiday Weekend.
87 extra gardaí have been appointed to the Road Policing Units throughout the country.
Gardaí are asking people not to drive under the influence, to belt up, put the mobile phone away and slow down.
Ahead of the bank holiday weekend we (and everyone on your friends list) ask that you stop putting up social media stories of yourself driving. Driving requires all of your attention.

When you get into your car you become a driver… not a #vlogger 🎬🚗 pic.twitter.com/RaJcWummjP

— An Garda Síochána (@GardaTraffic) May 4, 2018
Meanwhile,
Iarnrod Eireann's reminding customers to check times before travel as it carries out track renewal works this bank holiday weekend.
No DARTS will be running in Dublin between Connolly and Howth/Malahide today and tomorrow.
Remember: check times on all routes before travel over May Bank Holiday weekend, including major works affecting northside DART, northern Commuter and Belfast Enterprise on Sat 5th & Sun 6th May https://t.co/pv5FgawYV6 pic.twitter.com/PJL5mKtyvY

— Iarnród Éireann (@IrishRail) May 2, 2018