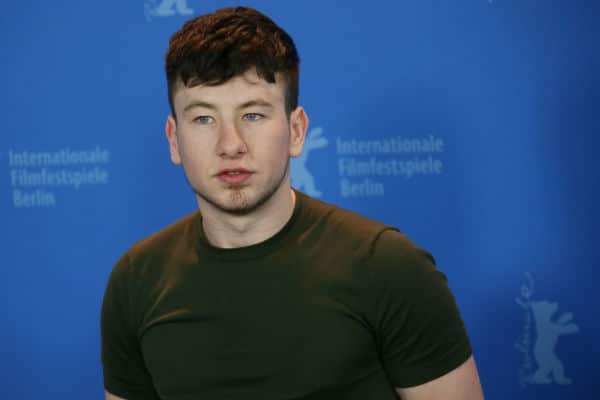 Barry Keoghan and Kerry Condon were among the big winners at the BAFTA Awards over the weekend.
Alongside fellow Irish actor Colin Farrell, the pair starred in the Martin McDonagh directed The Banshees of Inisherin, which has also received several Oscar nominations.
At the weekend's ceremony, Keoghan and Condon scooped up awards for Best Supporting Actor and actress respectively, while director Martin McDonagh took home the accolade for Best Original Screenplay.
The big winner on the night was the Edward Berger directed All Quiet On The Western Front, which earned seven BAFTA Awards, with The Banshees of Inisherin winning four.
Austin Butler came out on top in the Leading Actor category for his portrayal of Elvis in the Baz Luhrman biopic.
"proud to be an Irish woman" 
"Making a sad film shouldn't be so much fun", Banshees of Inisherin director Martin McDonagh said when accepting his accolade. "I know every Irish person in the cast and crew are going 'best what?'".
While accepting her award, Banshees of Inisherin star Kerry Condon paid tribute to Martin McDonagh, thanking her for helping her career.
"Thank you for all the parts you gave me throughout my career. You make me so proud to be an Irish woman", she said. 
Condon also paid homage to her family, "amazing cast", horses and dogs.
We're here for Kerry Condon thanking her animals ❤️ #EEBAFTAs pic.twitter.com/guDK3AV4Y6

— BAFTA (@BAFTA) February 19, 2023
Accepting his award, Barry Keoghan told the crowd that he "should have planned this, really", as well as thanking his co stars and Ireland.
Keoghan also dedicated his award to his son Brando, and all children who live in the same area of Summerhill in Dublin.
Weeks earlier, Barry Keoghan also earned an Oscar nomination for his role in the Martin McDonagh directed film.
In light of this, an interview from 2018 with Keoghan was shared online, which saw him speak about his timultous early life, which saw him move around 13 foster homes from the age of five.
This rude awakening began after his mother passed away from a heroin overdose. See more on this from Nova here.