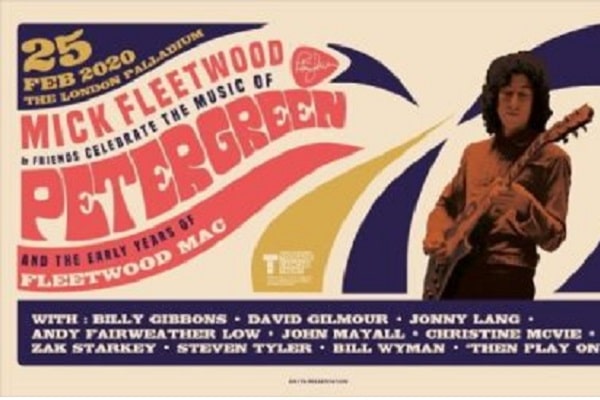 150 guitars that were owned by the late Fleetwood Mac co founder and guitarist Peter Green are being sold at an auction.
Along with the guitars, handwritten lyrics for the band's 1969 track 'Man of the World' are also going under the hammer. They are expected to sell for between $48,000 and $72,000.
Other lots going under the hammer also include pedals, amplifiers, personal sketches and more.
Bonhams auctioneers who are in charge of the auction, have stated that they hope the sale will offer something for most fans, with prices starting at $180 in some places.
These guitars were behind hits such as this.
"one of the greatest"
Peter Green who passed away in 2020 aged 73, became an inspiration for many artists including David Gilmour, Eric Clapton, Kirk Hammett, and Jimmy Page among others.
Releasing a statement, Bonhams director Katherin Schofield said that the auction was firstly a tribute to "one of the greatest guitarists" Peter Green, but also his love for the fender.
"Peter Green was one of the greatest guitarists", she said.
"Even when out of the limelight, the tributes paid to his playing throughout his lifetime continued to highlight his reputation and the esteem his fellow artists held him in. This sale is a celebration of his love for the guitar, with a number of different makes and models, for enthusiasts and career musicians. With estimates starting at the accessible price point of £150, this is a unique opportunity to own a piece of Peter Green's legacy".
The Peter Green Estate also offered its seal of approval to the auction.
"Peter's contribution to the blues and rock music genres as a brilliant musician, guitarist, songwriter and vocalist is well established worldwide. … His guitar playing was original and unique. B.B. King said Peter had the sweetest tone he'd ever heard: 'He was the only one that gave me the cold sweats.' We hope that Peter's guitars and other items included in the auction will be of great interest to his fans and find good homes", they said.
The auction itself runs from June 16-28 via the official Bonhams website.
Some of the guitars will also be on display at Birmingham's Guitar Show this week (February 25-26).
Following Peter Green's passing, a tribute concert was also organised in his honour, which included a star studded line up. Find out more here.