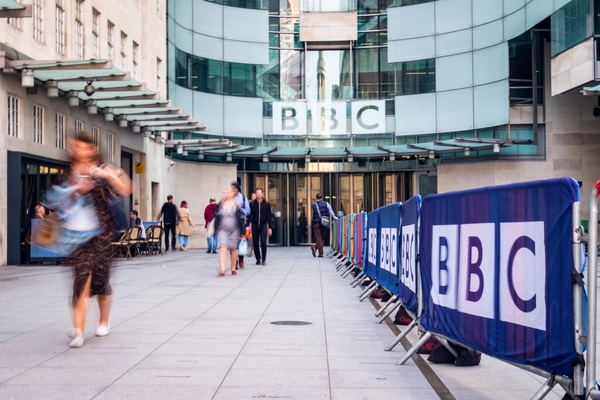 The BBC is facing criticism from some of its viewers after it had emerged that the broadcaster has placed a disclaimer at the beginning of certain shows. Popular comedies such as Blackadder and The Fresh Prince of Bel-Air have been branded by the broadcaster as offensive for containing certain "discriminatory language".
Fans watching the comedies on the BBC iPlayer will now be greeted with the statement: "Contains discriminatory language which some viewers may find offensive." The news has not gone down too well with certain sections of the public.
Rebecca Ryan, Campaign Director of Defund the BBC, said the broadcaster is "clearly committed to only representing the third of the country who support these moves whilst expecting the rest of us to keep paying. The BBC is pressing on with 'campaign woke', which will only hurry along the inevitable."
One BBC spokesperson said the disclaimer is there to tell viewers when a show "includes something that may be offensive, inappropriate or outdated". Another told reporters that the they want classic shows and series on the iPlayer but these shows might seem outdated for today's viewers.
"Attitudes and language change over time," said the BBC, "and our approach, just like other streaming services, is to tell viewers when a show includes something that may be offensive, inappropriate or outdated and because some people aren't offended, it doesn't mean that others aren't."
Similar disclaimers have been put on other BBC shows including Fawlty Towers and Dad's Army, while British comedy favourite The Royal Family was hit with the same disclaimer, last month.
A BBC representative told reporters at the time: "Some older programmes on occasion contain language that some viewers find offensive, inappropriate or which have now fallen out of use, and for that reason, we do make that clear on iPlayer and elsewhere."
Last month, Richard Sharp admitted the BBC's culture needed to be "rebuilt". Appearing before the Digital, Culture, Media and Sport Committee, the incoming chairman said: "Clearly some of the problems [the BBC] has had recently are really quite terrible and reflect a culture that needs to be rebuilt, so everyone that works at the BBC and cherishes the BBC feels proud to work there. Then in my view that would produce a better output inevitably."
BBC radio came under criticism during the Christmas holidays after they announced Radio 1 will not play the original Fairytale of New York track because listeners might have been offended by some of the lyrics. However, Radio 2 played the original as they have an older audience.