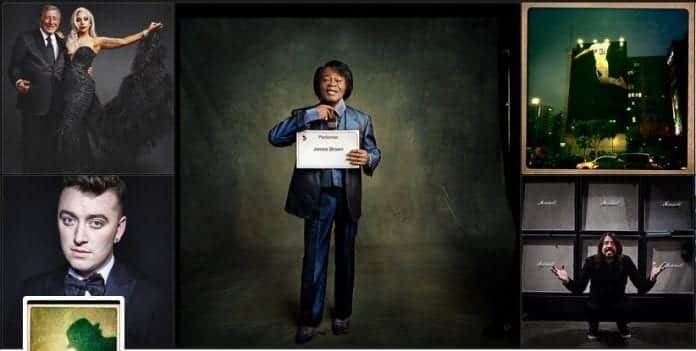 The 57th Annual Grammy Awards took place in Los Angeles last night and photographer Danny Clinch took some of the best images backstage.
He captured Dave Grohl crouching in front of a wall of speakers, Tony Bennett posing with Lady Gaga, a close up shot of Sam Smith and a shot of the soul legend James Brown.
Over his career, that spans more than three decades, he has worked with various music magazines, The New Yorker and The New York Times.
He is known for his "unobtrusive" style of work, photographing musicians such as Smashing Pumpkins, Tupac Shakur, Johnny Cash and Bruce Springsteen. And has worked with Foo Fighters and Pearl Jam on film projects, 'Pearl Jam: Imagine In Cornice' and 'Foo Fighters: Skin And Bones'.
Check out the photos below.