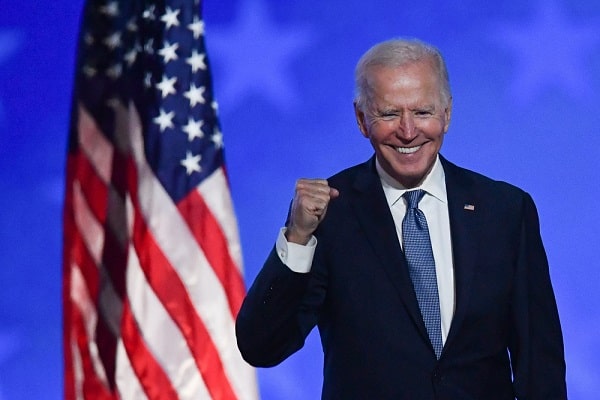 Us President-elect Joe Biden's inauguration rehearsal has been postponed due to security concerns, according to several reports citing Politico. The political journalism website reported late on Thursday, citing two people with knowledge of the decisions.
The rehearsal has now been moved from Sunday to the new date of Monday 18th, according to the report. Biden's team has also cancelled an Amtrak trip from Wilmington to Washington, planned for Monday, due to heightened security concerns.
The Capitol complex has been locked down by security officials, as a result of last week's Capitol riots, and more than 20,000 troops are expected to be deployed by the National Guard to assist with security. Concerns have been raised about the rising threats surrounding Biden's inauguration by top lawmakers and Homeland Security officials, with FBI officials warning of armed protests in all 50 states.
Security around the inauguration will be assisted by former Homeland Security adviser to the Obama administration, Lisa Monaco, who will serve as temporary adviser. Biden's nomination for Deputy Attorney General did go to Monaco, however, she has paused her activities related to the nomination as she works with the transition on security matters.
A spokesperson for the transition said in a statement that "Ms. Monaco will assist the President-elect and work with the incoming national security advisor, the incoming homeland security advisor, and current security and law enforcement officials, including with the United States Secret Service, on their plans for the inauguration". The statement continued to say Monaco's temporary role will be "focused solely on the period leading up to the inauguration," given the existing threats.
The report states that the House Oversight Committee has sent letters to 27 transportation and lodging companies on Friday morning, urging them to implement "screening measures". This is to ensure their services will not be used to give a platform to domestic terrorist plots surrounding Biden's inauguration.
Biden's team received a briefing on Wednesday about the threats from the FBI, the Secret Service and national security officials. Christopher Wray, Director of the FBI said earlier that the Federal Bureau of Investigation was looking into individuals who could possibly threaten the safety of the inauguration.
"In the week since the attack on Congress by a mob that included domestic terrorists and violent extremists," Biden's transition team said in a statement, "the nation has continued to learn more about the threat to our democracy and about the potential for additional violence in the coming days, both in the National Capital Region and in cities across the country. This is a challenge that the President-elect and his team take incredibly seriously."
One person officials need not to worry about is current President, Donald Trump. He recently declared, "To all of those who have asked, I will not be going to the Inauguration on January 20th".