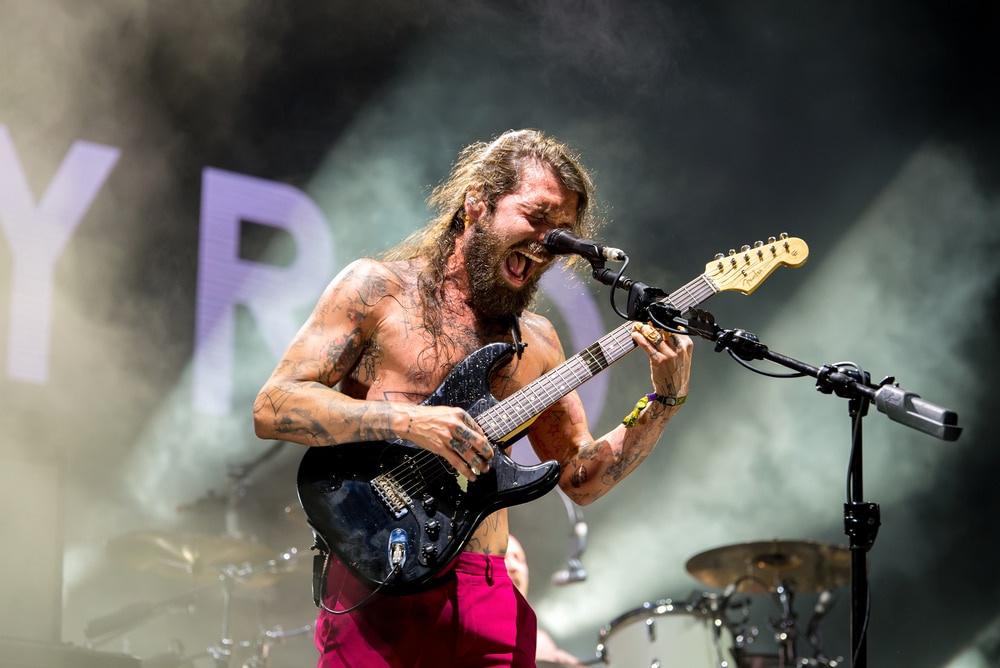 Now this is something we never thought would happen but we're totally on board with it and far from complaining! Biffy Clyro have added two Irish dates to their MTV Unplugged tour!
May 25th will see the release of Biffy Clyro, 'MTV Unplugged: Live At Roundhouse London' and to celebrate the upcoming release they have announced a tour to coincide with the album.
Two Irish dates were added to the line-up with both The Helix in Dublin and the Waterfront in Belfast a part of the schedule – two beautiful and intimate venues.
Due to the locations, we have a feeling tickets are going to be scarce, but it's going to be a gig no one will want to miss.
Their live shows are best known for their electrifying and explosive energy, but Biffy Clyro have often demonstrated that their songs possess an added poignancy when stripped back to their essence, hence their very first acoustic album.
The album was recorded at London's famous Roundhouse venue on November 8th of last year where they follow in the footsteps of influential rock bands who had previously performed as part of the unplugged series, notably Nirvana, Oasis, Pearl Jam, R.E.M.and George Michael.
Biffy Clyro have just announced a special MTV unplugged acoustic tour!! They'll be hitting The Helix & Belfast's Waterfront in September! Stay tuned to @RaDeeOh from 1pm next week for your chance to WIN tickets on @radionova100 #biffyclyro #mcd pic.twitter.com/oB7Jqp6snq

— Radio Nova 100 (@radionova100) April 13, 2018
The set is rich with favourites from the Biffy catalogue. 'Machines' is already long established as a highlight of the band's live shows as Simon Neil performs accompanied by a single acoustic guitar, while the likes of 'Many of Horror', 'Re-arrange' and 'Medicine' are all natural fits.
Yet the band also flourish with stripped-back performances of songs that were more aggressive and dramatic in their original form, such as 'The Captain', 'Black Chandelier' and 'Bubbles'.
With stunning takes on the Beach Boys' classic 'God Only Knows' and a brand new original song included in the shape of 'Different Kind of Love' we know the album will be a firm favourite and it remains to be seen if we'll include it on our ultimate playlist!
Check out the Irish dates below, tickets go on sale May 11th at 9am and track listing is also included:
THE HELIX, DUBLIN – SATURDAY 15 SEPTEMBER
WATERFONT, BELFAST – SUNDAY 16 SEPTEMBER
The 'MTV Unplugged: Live At Roundhouse London' track-listing:
'The Captain'
'Biblical'
'Re-arrange'
'Drop It'
'Black Chandelier'
'Folding Stars'
'Different Kind Of Love'
'Mountains'
'God Only Knows'
'Opposite'
'Small Wishes'
'Bubbles'
'Medicine'
'Many of Horror'
'Machines'