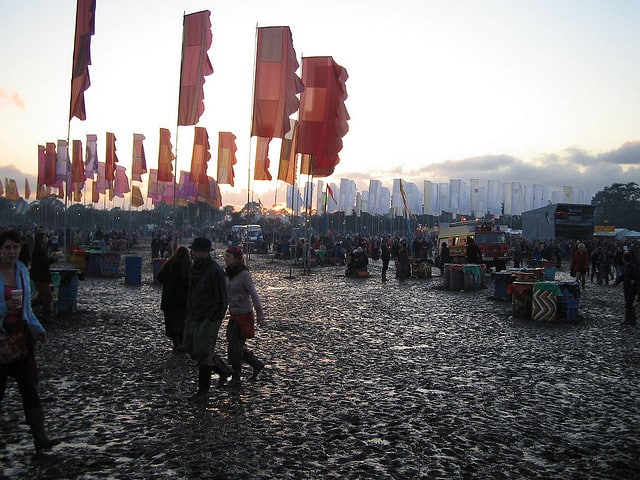 2015 is gearing up to be another sensational year for live music, Radio Nova is taking a look at some of the most anticipated Irish concerts of the year.
Last year there were some monster gigs in Ireland, Slash, Morrissey, Royal Blood, Arctic Monkeys and Slash all performed great shows.
Now we are looking forward to an even better year for live music.
Aussie rockers AC/DC will stop off in Dublin next summer as part of their upcoming 'Rock Or Bust' tour. The 'Rock Or Bust' tour arrives in Europe at the end of June, they're playing Glasgow's Hampden Park before the band hits our shores at the beginning of July for one night only.
The rock legends are returning to Ireland for the first time since 2009, when they played Punchestown as part of their 'Black Ice Tour'. AC/DC sold out their concert at Dublin's Aviva stadium in less than half an hour.
Fleetwood Mac are coming back to Ireland for 3 gigs this summer. Their first gig at Dublin's 3Arena on June 20th, sold out in minutes and legions of diehard Mac fans were left devastated.
For all those fans that missed out on tickets the first time around, you not only have a second chance but a third chance to get your hands of Fleetwoof Mac tickets.
Due to phenomenal demand the group have added two more shows for July 10th and 11th at the 3Arena. Tickets still available.
Foo Fighters bring their 'Sonic Highways' tour to Irish shores in May to play Slane Castle and there are still some tickets left.
The American rockers join a historic list of headline acts that includes U2, The Rolling Stones, Oasis, David Bowie, Kings of Leon and Bruce Springsteen.
The demand to see the Foo Fighters has been overwhelming. They've already sold 300,000 tickets for the UK leg of their world tour, which includes two sold out 80,000 capacity shows at Wembley Stadium.
Noel Gallagher unveiled details of his new album Chasing Yesterday, as well as announcing a new tour. Chasing Yesterday is due out on March 2nd and is the first album that Gallagher has produced. Noel said producing the record was "a major pain in the arse".
Gallagher will be playing at Dublin's 3Arena on Wednesday March 4th with some tickets still on sale for that one too.
Ed Sheeran is playing a special gig at Whelan's on Saturday January 24th, as part of VH1's 'Storytellers' series. If you want to try and get your hands on tickets apply here.
The Who had to postpone their November concert in the 3Arena, rescheduling the show for this summer. The Who were originally supposed to kick off their 50th anniversary tour in Dublin on November 26th but that date has now been rescheduled for June 23rd in the 3Arena.
Royal Blood had a huge year in 2014 and they're coming back to Dublin for two gigs at the Olympia Theatre on the 9th and 10th of March. They'll also be supporting the Foo Fighters on the European leg of their tour.
Ryan Adams makes a welcome return to our shores in March, he'll be performing at the Olympia on March 5th and 6th.
Finally, Interpol are setting up shop at the Olympia for a three night residency in February. Despite getting stuck in a snow storm during their North American tour for 4 days, the lads will be arriving in Dublin to play three consecutive nights on February 10th-12th.