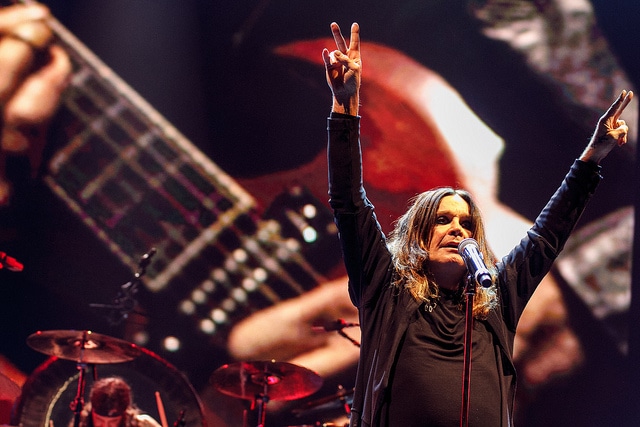 Black Sabbath have recently announced their farwell tour for the start of next year. The tour is being billed as The End with the tag line being "This is the beginning of the end!!".
Black Sabbath will feature three quarters of the group with Ozzy Osbourne, Tony Iommi & Geezer Butler teaming up for their farewell tour. The tour doesn't include the original drummer Bill Ward who has been on bad terms with Ozzy in recent years.
Ward recnetly stated that he would only join back up with the band if he got a public apology from Ozzy and a "signable" contract. Ozzy accused Ward of being out of shape and not fit enough to go on tour with them.
The last album that Black Sabbath made was 13 which was released back in 2013 which Ward didn't contribute to because of a contractual dispute. Brad Wilk from Rage Against The Machine recorded drums on the album, while Ozzy's solo drummer Tommy Clufetos played on tour.
The rest of Black Sabbath will be joining up for a month of shows in North America as well as shows in April across Australia & New Zealand. It was also recently announced that Black Sabbath would record a new album to go along with their tour.
Photo Credit: Jesper Hedlund