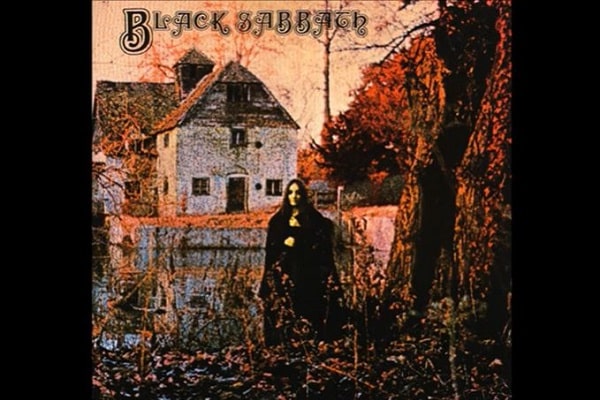 Fists flew high in rock solidarity this weekend with the world celebrating 51 years since the 'birth of metal', Black Sabbath's debut album. Released on February 13, 1970, the monumental album is often cited as the one that began the metal revolution.
Bringing tracks such as Black Sabbath, The Wizard, Behind the Wall of Sleep, and N.I.B., the group unleashed a new hell on a world detached from the 'groovy' 60s. With elements of Led Zeppelin and Cream, the band had a more grim and less euphoric touch to their predecessors.
Focussing on the bleak and barren, and less on exuberant energy, Black Sabbath blasted drums more than just their kit. Fan's ears are instead blown away by buzzing, overdriven guitars, meandering bass, lumbering beats, and the howls of Ozzy Osborne.
Although the next few years would go on to record five of the most influential and essential metal albums ever, Black Sabbath is nonetheless structurally ground-breaking. Anthrax guitarist, Scott Ian claims the album left an imprint on his brain when he first heard it as a kid. "I just sat there scared," he says. "From the start, I was listening to the rain and the wind and the bell and then that riff started and just blew my mind."
While Disturbed frontman, David Draiman recalls playing Dungeons & Dragons to the Black Sabbath album on his friend's turntable. "They just brought a vibe and a feel that no other band on the planet ever tried to do," he says. "Before them, no one played those notes, and no one played these doomy riffs with that sludgy, heavy sound."
Although artists including Blue Cheer, The Stooges and Jimi Hendrix had each dabbled in the dark arts, Black Sabbath were the first to define the genre. With the debut album remaining a must-have for any metal fan's collection 52 years after its release, the group most certainly grabbed the beast by the horns.
Author of Raising Hell: Backstage Tales From the Lives of Metal Legends, Jon Wiederhorn cites Black Sabbath bassist Geezer Butler as "too much of a polite English gentleman" to accept the accolade of heavy metal's creators. Instead, he claims Geezer does concede that their debut album was in fact the Birmingham group's greatest achievement.
"The odds were completely against us when we did the album," he says. "Nobody wanted to give us a chance. Nobody wanted to manage us. Our families didn't believe in us. But we persisted. And we made this album that we liked and, apparently, loads of other people liked. For us, it was the beginning of an incredible ride."
Black Sabbath struck down every chord with thunderous might, breaking open the minds of metalheads around the world. In terms of giving the band another crack, Tony Iommi recently said "Never say never", when asked on the possibility of a Black Sabbath reunion following their farewell tour.