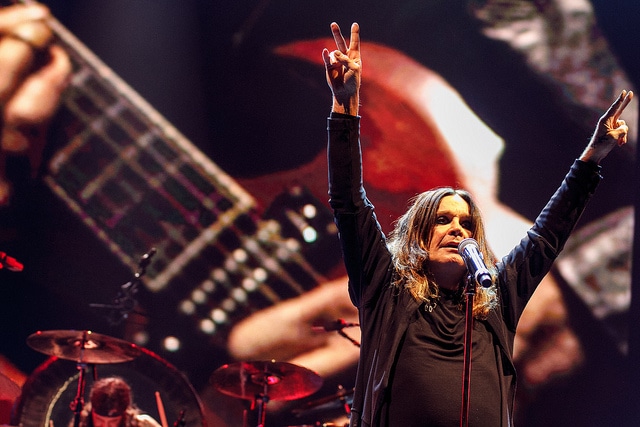 It's seems Black Sabbath have chosen their drummer for their farewell tour after the original drummer Bill Ward said it would take a lot for him to reunite with Sabbath.
The band have enlisted Ozzy Osbourne's drummer Tommy Clufetos to play with them on the tour. The band recently released a new teaser of the band rehearsing for the tour and it features Clufetos on drums.
Clueftos also played with Black Sabbath when they toured in support of their most recently released album 13. He has aslo played with the likes of Alice Cooper, Ted Nugent & Rob Zombie to name a few.
Ward previously said that he would only rejoin Black Sabbath under a few conditions. He said "If everybody could get on the same page – my page. I've been quite pronounced about my page, which is a signable contract and an apology over certain issues that Ozzy said about me that weren't true."
It is clear now that this isn't on the cards as the band already have Tommy Clufetos in place. The band will start The End Tour this month on Janurary 20th in Omaha and it will be the band's final tour together.
You can watch the short teaser for their new tour down below.
Photo Credit: Jesper Hedlund