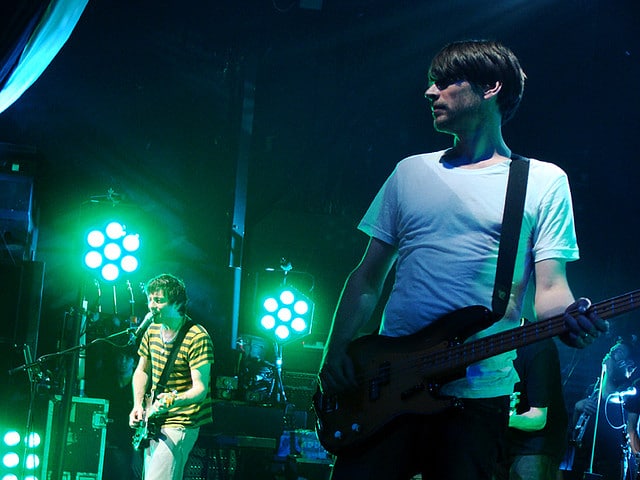 Blur bassist Alex James has spoken out recently about the band's relationship with fellow Britpop royalty Oasis. James poked fun at the thought of an Oasis reunion saying "I hope they get back together. They can support us."
In a recent interview , James talked about how the two Britpop icons actually get on quite well. Last month Liam Gallagher named Blur's track 'Lonesome Street' as the 'song of the year', James was humbled by his comments "Liam comes out and said 'Lonesome Street' is his favourite song of the year, God bless him.
In speaking about the relationship between Oasis and Blur, James stated that the two frontmen Liam and Damon are actually "quite good friends". It seems that the two bands that were going head-to-head throughout the 90's actually get along, if only Liam and Noel could do the same.
James talked about the experience with Blur this time around "Well, I treat every show like it's the last. It is genuinely edgy and precarious. You never know what Coxon is going to do next, or when I'm going to do something that upsets everybody."
Blur will be headlining Electric Picnic this summer along with Florence and The Machine and Sam Smith. It promises to be one of best line-ups in years, with the likes of Manic Street Preachers, Interpol and George Ezra just some of the names at this years festival.
Photo Credit: Laura