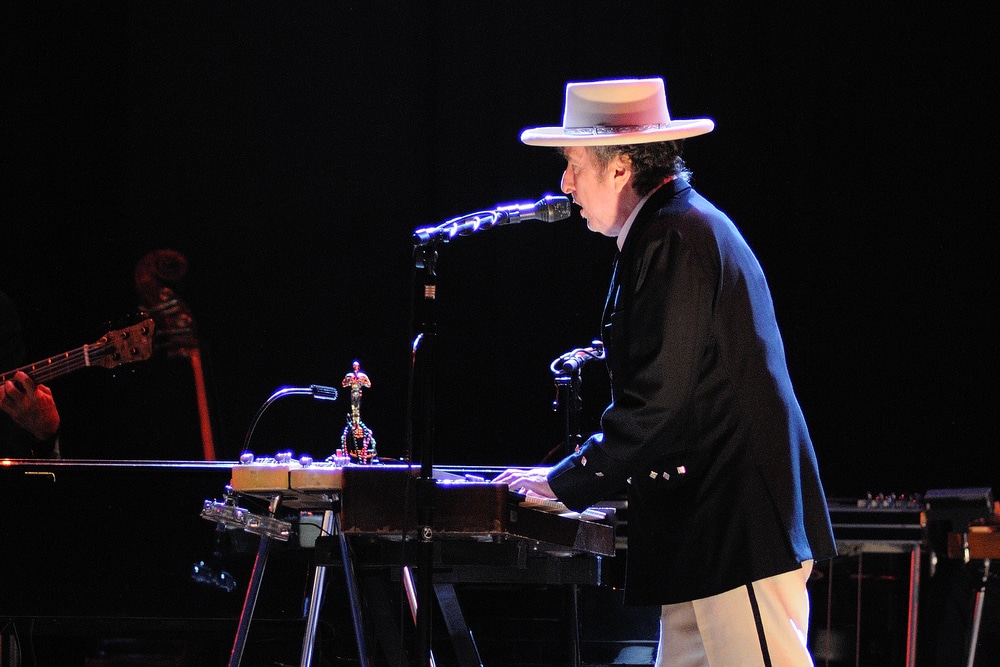 Next month, Bob Dylan will be added to the pantheon of musicians producing their own bespoke brand of liquor. Heaven's Door whiskey, called after Dylan's famous classic, 'Knockin' on Heaven's Door' will be debuted next month.
Speaking to The New York Times, Dylan said 'We both wanted to create a collection of American whiskeys that, in their own way, tells a story. I've been traveling for decades, and I've been able to try some of the best spirits that the world of whiskey has to offer. This is great whiskey.'
Back in 2015, Dylan had filed for a trademark for the term 'bootleg whiskey'. Liquor entrepreneur Marc Bushala noticed the application which led to the new collection. Bushala explained why Dylan was well suited to create the new brand,
'Dylan has these qualities that actually work well for a whiskey, has great authenticity. He is a quintessential American. He does things the way he wants to do them. I think these are good attributes for a super-premium whiskey as well.'
Bushala admitted the collaboration was challenging, especially when he presented him with test samples, 'Sometimes you just get a long look and you're not sure if that's disgust or approval.' Dylan wanted a Whiskey that 'should feel like being in a wood structure.'
They changed how they toasted the barrels in which the spirit was aged, and presented him with something that encapsulated 'that sweet, musty smell of a barn," of which Dylan approved.
Dylan's songs have plenty  of whiskey references, among them 'Copper Kettle (The Pale Moonlight)' Daddy he made whiskey, my grandaddy he did too / We ain't paid no whiskey tax since 1792, 'Moonshiner' I've spent all my money / On whiskey and beer, 'Blind Willie McTell' He's dressed up like a squire / Bootlegged whiskey in his hand and 'Gotta Serve Somebody', Might like to drink whiskey / Might like to drink milk'. Ironically, 'Knocking on Heaven's Door' contains no whiskey references!
Heaven's Door will be available as a straight rye, a straight bourbon and a double-barreled whiskey.