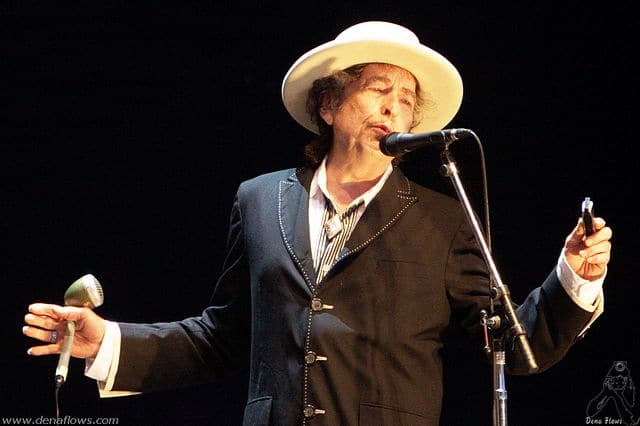 Bob Dylan has been awarded this year's Nobel Prize for Literature.
After years of expectation from experts, Dylan has won the Nobel Prize for his contribution to the world of literature. He was given the award for having "created new poetic expressions within the great American song tradition". He is the 259th American to received the award, and the first since Toni Morrison won in 1993.
Speaking of Dylan's win, Sara Danils who is the secretary of the Swedish academy described Dylan as "a great poet in the English speaking tradition". She added, "For 54 years now he's been at it reinventing himself, constantly creating a new identity,"
Danils also compared the singer-songwriter to Homer and Sappho, saying "If you look far back, 5000 years, you discover Homer and Sappho. They wrote poetic texts which were meant to be performed, and it's the same way for Bob Dylan. We still read Homer and Sappho, and we enjoy it."
Previous recipients of the award include Seamus Heaney, Rudyard Kipling and John Steinbeck.
Bob Dylan is due to perform at Las Vegas' Cosmopolitan Hotel later.
Photo Cred: Dena Flows