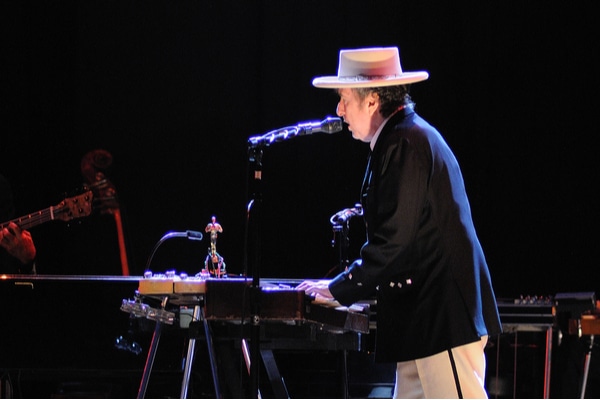 The widow of Bob Dylan's former collaborator Jacques Levy has seen their appeal for a lawsuit against the singer rejected by a court.
Dan Levy was Dylan's former collaborator. His estate had claimed that they were not compensated properly for his songwriting credits on Dylan's album 1976 'Desire'.
This lawsuit was also lodged after Universal bought the rights to Dylan's songs in December 2020.
The court had also ruled in Dylan's favour in August 2021. Judge Barry Ostrager had ruled that Levy's deal with Dylan for his work on 'Desire' was an "employee for hire" agreement.
All ownership rights were subsequently granted to Dylan.
The judge also added that Levy was entitled to royalty payments for the 'Desire' tracks. However, the judge did rule that that they are not entitled to Dylan's overall rights sale.
"the nail in the coffin of this opportunistic lawsuit"
Last January, the Levy Estate had claimed that they were owed  "35% of any and all income earned by the compositions" as part of a fresh lawsuit.
This also includes "35% of the purchase price paid to the Dylan defendants".
They also argued that Judge Ostrager "cited inapposite cases and ignored that critical information" in his previous ruling. The estate also called the defence of Bob Dylan as "the ultimate attempt to rewrite Levy out of Dylan's history". 
Bob Dylan's legal team stubbornly defended their client's actions.
Litigator Orin Snyder wrote, "This lawsuit is plaintiffs' opportunistic attempt to rewrite a 45-year-old employment contract to obtain a windfall payment that the contract does not allow".
A ruling handed down by New York's Appellate Division saw a panel of judges call Dylan's agreement with Levy "unambigous".
It does not entitle Levy's widow to "proceeds from the sale of the copyrights of the compositions cowritten with Dylan". 
Dylan's lawyer Orin Snyder also released this statement, "Today's decision puts the nail in the coffin of this opportunistic lawsuit. We are pleased the court has again rejected this sad attempt to profit off of Bob's recent catalog sale". 
Levy can still appeal this decision, by taking it to the New York Court of Appeals.
Last month, it was also confirmed that Bob Dylan would publish an essay collection on the songwriting skills of Nina Simone, Elvis Costello and Hank Williams. 
Announcing The Philosophy of Modern Song, a master class on the art and craft of songwriting and first book of new writing since 2004's Chronicles: Volume One, from Nobel Prize laureate Bob Dylan. Learn more and pre-order your copy here: https://t.co/RaKTisLl4w pic.twitter.com/614rbZOml8

— Bob Dylan (@bobdylan) March 8, 2022