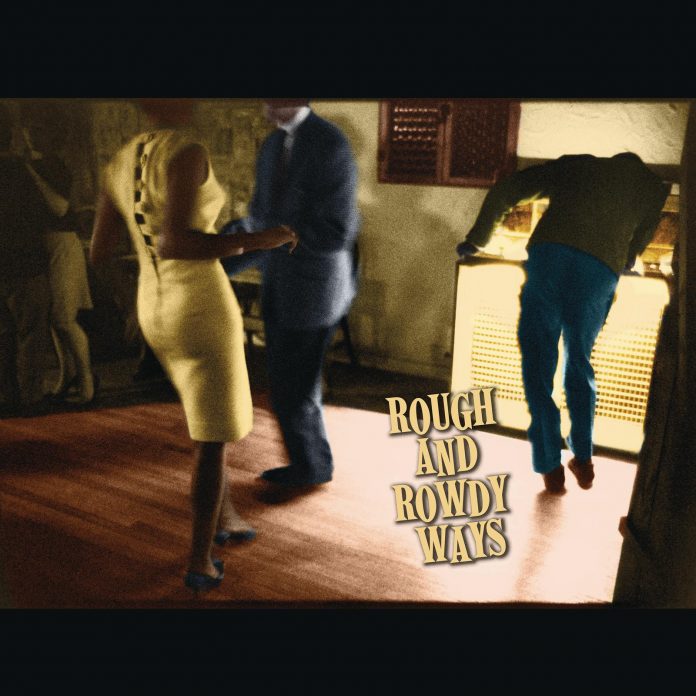 "Rough And Rowdy Ways", the first album of original songs from Bob Dylan in eight years, has been released.
According to Sony Music CEO Rob Stringer, "These songs are unprecedented. By Bob or anybody else."
Of "Murder Most Foul," (the nearly 17-minute epic, which will appear on its own separate disc in the CD album package) Omar Zalmonowitz wrote, "The success of Dylan's first and only No. 1 Billboard chart hit song is not in the form of a broad cultural survey. Instead it is rooted in Dylan's unapologetic association to musical and cultural currents that he helped establish, and that he can now project with authority against the background of the present."
Of "I Contain Multitudes," Will Hodgkinson wrote in London's The Times, "Dylan has remembered what he is better than anyone at: writing songs of fathomless depth and feeling."
The 10-track "Rough And Rowdy Ways" is Bob Dylan's 39th studio album and first album of new songs since becoming the only songwriter to receive the Nobel Prize for Literature in 2016; an award bestowed upon him by the Swedish Academy "for having created new poetic expressions within the great American song tradition."
Bob Dylan has sold more than 125 million records around the world. He has released seven studio albums within the past 23-years; a creative span that also included the recording of an Oscar- and Golden Globe-winning composition, "Things Have Changed," from the film Wonder Boys, in 2001; a worldwide best-selling memoir, Chronicles Vol. 1, which spent 19 weeks on the New York Times Best Seller List, in 2004 and was recently named the greatest rock memoir of all time by Rolling Stone. He is the recipient of the Officier de la Legion d'honneur in 2013, Sweden's Polar Music Award in 2000, a Doctorate from the University of St. Andrews in Scotland, and numerous other honors.