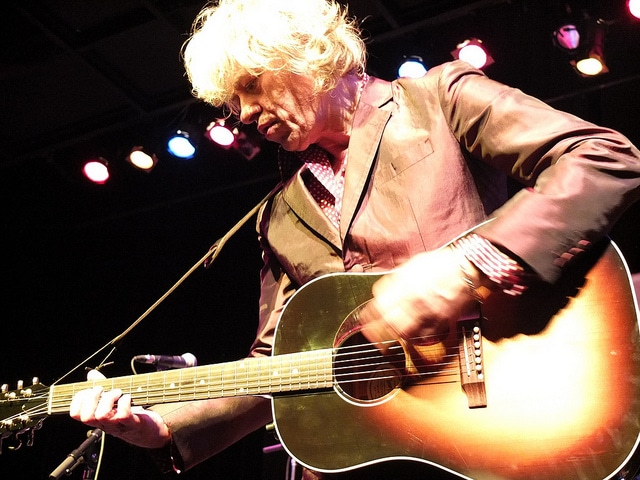 Bob Geldof has announced a list of artists involved in the new version of 'Do They Know It's Christmas?' for Band Aid's 30th anniversary.
Chris Martin of Coldplay, Elbow, Foals and Sinead O'Connor are all set to appear on the single.
The Irish singer announced the news at a press conference in London this afternoon, with one of the original Band Aid organisers Midge Ure. All the money raised from sales of the track will go towards the fight against Ebola in Africa.
Ure revealed that some of the lyrics from the original song will be altered, such as the references to hunger, to reflect the new cause.
Geldof said: "We know we can contain Ebola; we have the doctors, the nurses, medicines and state systems, we have money. [People are] dying again because they are extremely poor. That is radically unacceptable."
Rumours are also flying that Bono will appear on the new single, though it is not known if he will sing his famous line "Well, tonight thank God it's them, instead of you".
Midge Ure said that fans may be able to download alternate versions of the song sung entirely by individual artists.
Geldof added: "It really doesn't matter if you don't like this song, it really doesn't matter if you hate all the artists. What you have to do is buy this thing."
Other artists contributing to the track are Ed Sheeran, Adele, Sam Smith, Ellie Goulding, One Direction and and Queen's Roger Taylor.