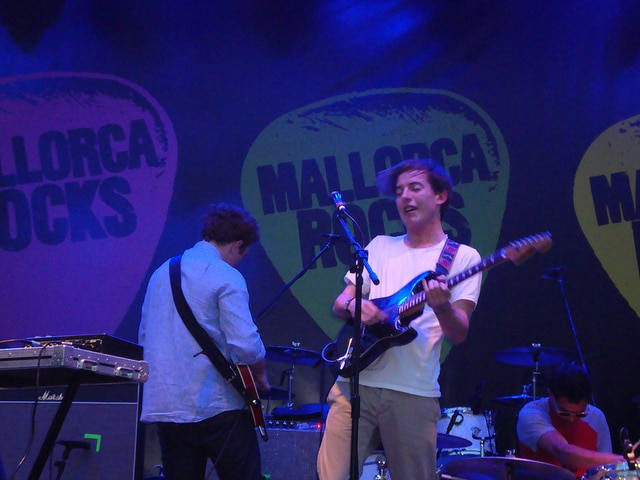 Bombay Bicycle Club's frontman Jack Steadman is slagging off U2, saying that it shows how much they're 'disconnected from young people'.
The singer made the comments in regards to the Irish rockers' Songs Of Innocence album, that was given away for free on iTunes to 500 million Apple subscribers.
The experiment proved a very controversial venture. Fellow musicians, industry experts and music critics have all been taking pot shots at U2 over the past few months. The Black Keys, Iggy Pop and Pink Floyd have all been taking pot shots at the group.
Sharon Osbourne tweeted, "Jimmy Iovine, iTunes, U2, you're a bunch of megalomaniacs. F**K YOU!"  Tyler the Creator likened the giveaway to herpes and Sinead O'Connor described U2 as terrorists.
One of the very few artists to defend the Irish lads was the former Smashing Pumpkins drummer Jimmy Chamberlin.
Steadman labelled the Songs of Innocence freebie as "pretty silly".
He told Shortlist: "It just shows how disconnected they are from young people, because they obviously thought it was a great idea. The reaction was predictable, but I did find it strange."
"People pick on them because it's really fun to pick on U2. You don't see people complaining about adverts that pop up every three seconds on their Facebook page or album adverts before YouTube clips. People seem to accept that and it's kind of a similar thing."
This isn't the first time Bombay Bicycle Club have slammed U2. In September, the band's guitarist Jamie MacColl told NME: "I thought the move was quite invasive. A lot of people are up in arms because they don't like U2. I don't have an opinion on the band itself, but I do think the method is a little bit in your face."