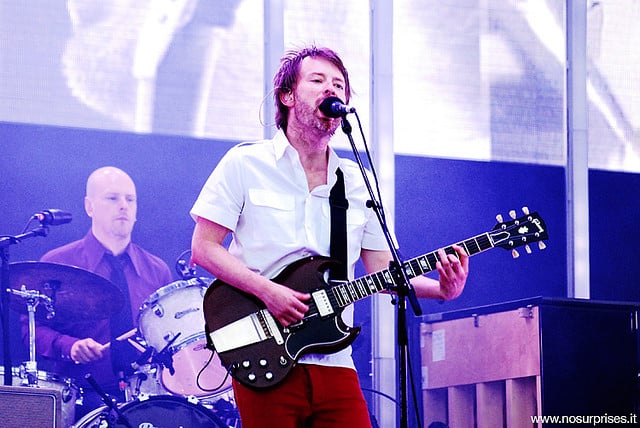 English Alt rock band Radiohead have become bookmaker's favourite to be revealed as the act behind the theme for the upcoming James Bond film, Spectre.
This comes after a £15,000 bet was placed at a William Hill bookies office in Middlesex yesterday. The bet was made by an anonymous customer and betting has since been suspended.
Radiohead have now overtaken previous favourite Ellie Goulding. Earlier today the pop singer posted a photo of herself leaving the iconic Abbey Road studios in London where the theme is traditionally recorded. A spokesperson for Goulding has sinceconfirmed she was there working on her own material.
Sam Mendes, director for the soon to be released Spectre, recently told the BBC that the track is recorded and ready to be unveiled ahead of the film's release in October.
He said, "I can say that the song's been recorded and it's fantastic and I'm very excited about it".
Photo credit: Alessandro Pautasso