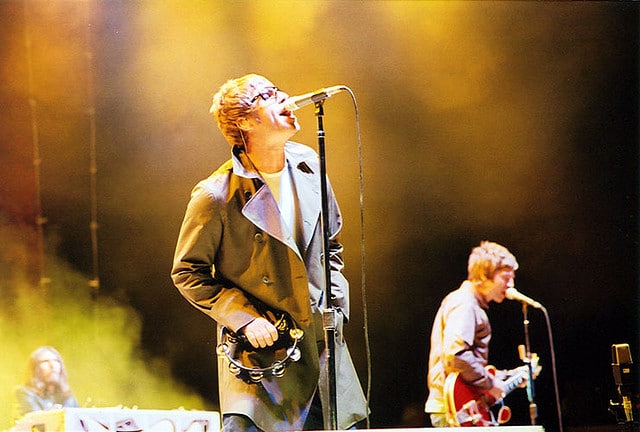 Former Oasis frontman Liam Gallagher recently played at a session in Charlestown, Co. Mayo of all places. Gallagher was spotted coming in at Knock Airport a couple of days ago, but now it appears he checked out some of the local pubs.
Liam appeared at JJ Finnan's pub on Sunday and joined a host of local Irish musicians who play at the pub. As is standard at any trad sessions when you have a rockstar in your midst he has to play a few songs, and that he did.
A video recently emerged online of Liam playing what appears to be a new song. Some of the lyrics were "Yes I know, I've been wrong/ Didn't do what I was told/ I ain't looking for no 9-5/ Sick of wasting all my precious time/ Cos it's alright now".
There was also an apparent dig at his brothers new album Chasing Yesterday, with the lyrics "When I wake up and I hear you say/ There's no love worth chasing yesterday." whether or not this is referring to the album is debatable however.
Gallagher is currently holidaying in Charlestown with his son Lennon, brother Paul and other family members. It seems it might not be the strangest place for him to visit after all, the town is where his mother Peggy is from. The Gallaghers also have a host of relations in the area.
You can check out the video of Liam Gallagher playing in a pub in Charlestown down below.
Photo Credit: freschwill