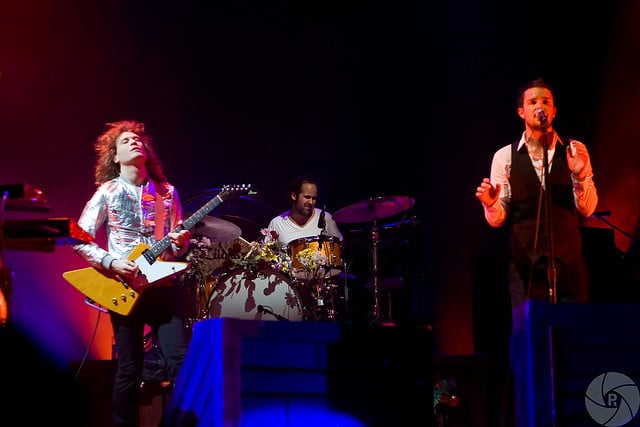 Killers frontman Brandon Flowers has released a new music video for his song 'I Can Change'. The video itself is actually a live performance of the song at London's Brixton Academy.
The video was recorded back in May during Brandon Flower's acclaimed solo shows at Brixton Academy. The song is the fourth single to come from his new album The Desired Effect, which came out earlier this year.
The track itself features a sample from Bronski Beat's classic 1984 single 'Smalltown Boy'. It also features an appearance from Pet Shop Boys' singer Neil Tennant, who makes a brief spoken word cameo. Pet Shop Boys are known to have been a major influence on Brandon Flowers' music.
The Desired Effect which was released in May shortly before the Brixton shows, is Flowers' second solo effort following 2010's Flamingo. On the other side of things The Killers' most recent album was Battle Born which came out in 2012.
You can check out Flowers live video for his newest single 'I Can Change' down below.
Photo Credit:  Phil Romans