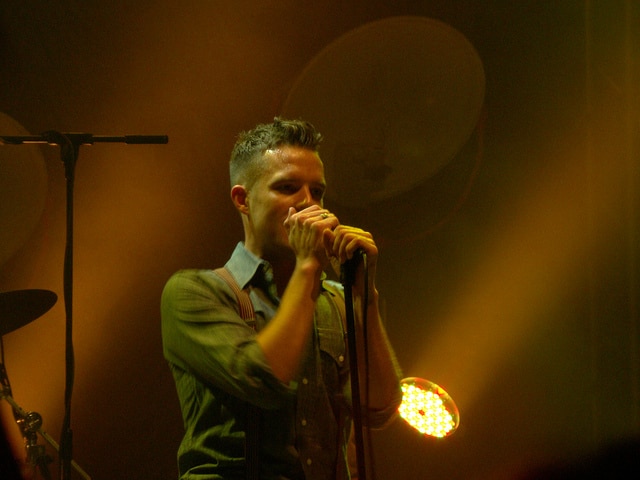 The Killers' frontman Brandon Flowers speaks solemnly in a new interview about his band's "lack of drive".
The singer confesses that "it is frustrating" that the group have't progressed onto the next level, such as acts like Coldplay and U2.
The Las Vegas native wondered aloud if the Killers' best days are behind them, after headlining Wembley in 2013 and selling an estimated 22 million LPs.
Speaking to NME, Flowers said, "There's definitely a drive that we're lacking. It takes a lot of work and that's fine, everybody's different, everybody's gonna have their own road that they go down. Other than Coldplay I'm not sure anybody's made the dent that U2 were able to make. They were so much a part of the landscape and the timing of when they were coming out."
"It's changed so much now, there's so much music out there and so much noise to compete with, it's strange times. So sometimes it's frustrating with four different people and four different personalities in this band, we don't have that whole history that U2 have of these four young kids that knew each other and grew up in the same town."
Brandon also lamented the fact The Killers aren't on a level with U2. He said: "It is frustrating. People actually talk about how they don't feel like they're adequate, and it's a big band. I don't feel like that – I feel like I can do it."
Be careful what you wish for Mr. Flowers.
The Killers' frontman is looking to expand his horizons on his upcoming solo album, claiming that the new record is "definitely going to be different".