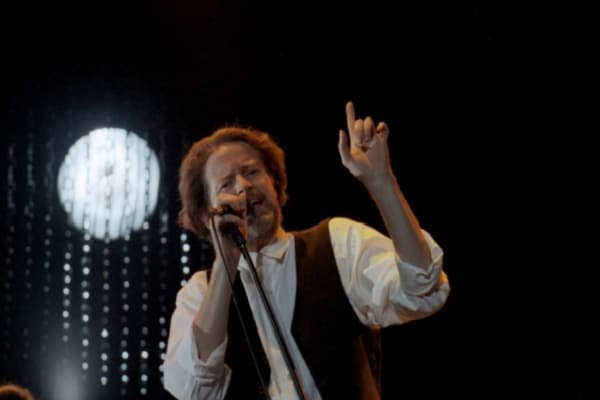 It was reported that a brawl had broken out during the Eagles' live set at BST Hyde Park last week (June 26).
The band were taking in this show as part of their UK and Ireland headline tour, marking their 50th anniversary.
The Eagles had previously performed at European shows earlier this month, including live performances in Arnhem, the Netherlands.
"We are glad to be here", Don Henly told the audience at Arnhem. "At this stage of the game, we're glad to be just about anywhere. There's not gonna be much talking. No fireworks, no wind machines. No butt-wagging choreography. Just a bunch of guys with guitars".
This performance also saw former touring member Deacon Frey perform as a special guest. Deacon, the son of late Eagles co founder Glenn had announced his departure from the band in April. Check out his one off return here.
"Deacon Frey has devoted the past four and a half years to carrying on his father's legacy and, after some weeks of reflection, he now feels that it is time for him to forge his own path", the band said in a statement.
Fans Refuse To 'Take It Easy'
However, during the band's recent gig at Hyde Park, a brawl broke out, involving several people in the VIP section.
The VIP section offers a "dedicated premium standing viewing area in front of the stage with unrivalled views of all the Great Oak Stage performances". Tickets for this show cost a minimum of £399, according to the website.
Ironically, the Eagles were playing 'Take It Easy' when this fight broke out.
In footage captured by fans at the gig, security guards can be spotted trying to detain the culprits involved. Several men and at least one woman were escorted out of the park.
"You've got to take it easy", one onlooker could be heard shouting, as other crowd members looked on in bemusement.
Despite this commotion, the Eagles continued to perform their live set. Check out the footage of this below.
The fight broke out in the Diamond VIP area, where ticket prices started at just £399. A good advice from the #Eagles. Relax. #Takeiteasy. And it's advice that appears to have been roundly ignored by several fans attending the band's show

They really didn't "Take it Easy"#brawl pic.twitter.com/xDjROnP7ne

— Coyote Rock 101.1 FM (@CoyoteRock1011) June 30, 2022