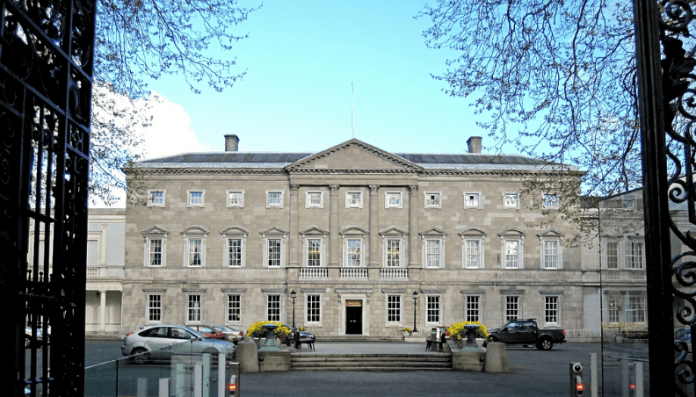 There were angry exchanges in the Dail over Brexit. The Taoiseach was accused of suppressing a report on the dire effects of Brexit while the Minister for Finance was accused of announcing social houses that had previously been revealed.
A barney between him and the Taoiseach broke out over a report from the Revenue Commissioners on the affects of brexit which leaked in the media.
The Taoiseach said is was a report from 2015 and he'd only seen it in the last week but Micheal Martin cried foul and suppression.
In Leaders' Questions today, Martin accused Varadkar's government of suppressing the document.
"You told Deputy Donnelly and other representatives that you would share this kind of information with them and you did not do it, " Martin said, referring to Fianna Fáil TD Stephen Donnelly.

The government did act in bad faith and you did withhold this from the Dáil in the form of parliamentary questions that were asked that were not properly and comprehensively asked as they should have been."
Varadkar noted that it was from 2015 and thus did not take into account some significant recent factors, such as the Brexit vote itself and the UK's statement that it was against a physical border with the Republic of Ireland.
"I can assure you I didn't suppress it because I didn't even know it existed until early this week or last week. I have since read it and I've no difficulty with it being published. There is nothing in it that should be a surprise to anyone. It's a desktop analysis by the Revenue commissioners about what may happen in the event of a hard Brexit."
The budget fall out never ventured too far away with opposition accusations that the 15.3 billion being spent on health is not enough but the most ferocious attack came from People Before Profit's Richard Boyd Barrett which accusations the social houses from the budget had already been announced.
The Taoiseach cited increased spending on homelessness and the 750 million to get Ireland building with the new agency Home Building Finance Ireland as huge new initiatives.