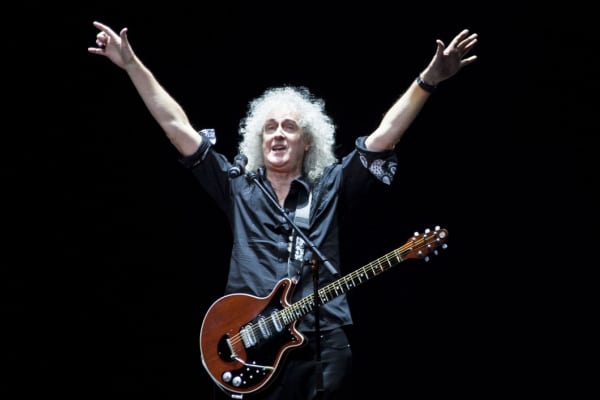 Would you like to listen to the article instead of reading it?
Queen's Brian May has a played a key role in bringing the largest asteroid rock sample back to earth, as part of a special NASA mission.
The Queen guitarist played a key role in helping to identify the site in which the sample was taken. Check out more on this here.
May's fascination with this topic is no secret, having been awarded a PHD from Imperial College in 2007, as a keen astrophysicist.
Brian May holds a particularly strong level of expertise in the field of stereoscopy, which is the process of exploring a pair of two-dimensional images, which when viewed in both eyes, can create a 3D scene.
This process was key in identifying when the spacecraft could collect samples, without destroying or damaging itself.
Brian May eagerly waiting for the OSIRIS-REx mission to return samples of the asteroid Bennu! pic.twitter.com/7b03HqVlKz

— Jonah Berger (@AstroJonah) September 24, 2023
"you need art as well as science"
Brian May who contributed to the shortlist of possible sample sites in Bennu, alongside collaborator Claudia Manzoni, also spoke about this historic mission in a fresh interview.
"I always say you need art as well as science", May said.
"It's like an artistic thing. You need to feel the terrain to know if the spaceship is likely to fall over or if it will hit this 'rock of doom' that was right on the edge of the eventual chosen site, called Nightingale. If that had happened it would have been disastrous. There were a billion dollars of American taxpayers' money at stake".
In a video posted to Nasa TV, May was clearly proud to have played his part in this mission.
"I am immensely proud to be a team member of OSIRIS-REx," he told Nasa TV.
"I can't be with you today, I wish I could but I am rehearsing for a Queen tour, but my heart is there with you as this precious sample is recovered. Happy sample return day and congratulations to all who worked so incredibly hard on this mission".
Scientists are hoping that this latest sample will help to explain how life on earth started.
Earlier this month, Brian May also had his say on AI, and its potential to "cause evil".
Find out more here.