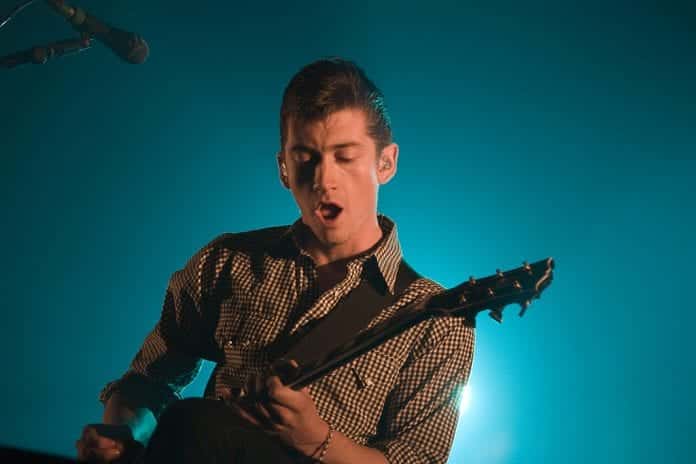 Another reason to always listen to the Arctic Monkeys. There have been reports about Storm Brian all week, following the wrath of Hurricane Ophelia last Monday.
And now that Storm Brian is set to hit the UK aswell as us, UK fans are having the craic with it. The band's single 'Brianstorm' was released in 2007, curiously similar to the song.. maybe they know more than rock n' roll?
The Met Office have confirmed that the next major storm to hit the UK and Ireland is called Storm Brian and that it will bring strong winds from Saturday onwards.
Responding to the news, one fan wrote on Twitter: "So Brianstorm is coming to the UK and will 'wreak havoc'. If only we'd listened to Alex Turner 10 years ago we could've been ready".
https://twitter.com/edmwillis/status/921083014087610369
#Brianstorm is on his way pic.twitter.com/Xa93UoHZ50

— Jessica Salter (@Jesssalt_) October 19, 2017
Storm Brian is coming, dig out your best t shirt and ties combination #Brianstorm pic.twitter.com/TXun91rDVN

— Claire (@claire__lou82) October 17, 2017
Arctic monkeys predicted it in 2007 man catch up
You are the unforcasted storm #brianstorm #StormBrian pic.twitter.com/VFXexCoCQB

— spl.dongle 🍁 (@spldongle) October 20, 2017
Another storm is coming, however #StormBrian should be a little more rock'n'roll #Brianstorm 'See you later, innovator!' pic.twitter.com/qwVSEbQRth

— Steroplast Healthcare (@Steroplast) October 20, 2017