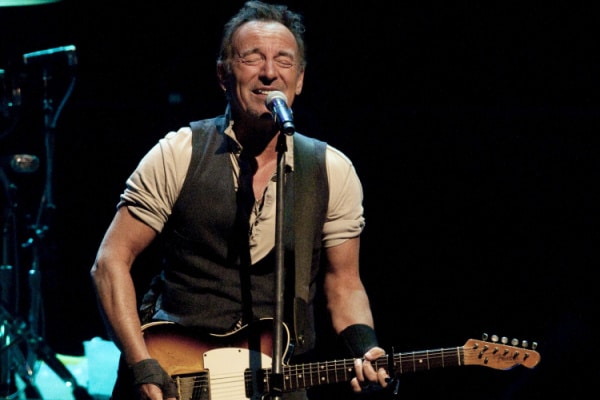 Over the weekend, the Killers introduced Bruce Springsteen to the stage at a gig at Madison Square Garden.
Springsteen was introduced to the stage by Brandon Flowers and co, before performing the pair's collaboration 'Dustland', alongside Springsteen classics 'Born To Run' and 'Badlands'.
They were also joined on stage by Jake Clemons, the nephew of the late E Street band member Clarence Clemons. You can check out footage of this below.
This was the Killers' second show at Madison Square Garden, supporting their albums 'Imploding The Mirage' and 'Pressure Machine'.
As for Springsteen, 'The Boss' recently confirmed that his new covers album 'Only The Strong Survive' will arrive in November.
"I wanted to make an album where I just sang. And what better music to work with than the great American songbook of the Sixties and Seventies? I've taken my inspiration from Levi Stubbs, David Ruffin, Jimmy Ruffin, the Iceman Jerry Butler, Diana Ross, Dobie Gray, and Scott Walker, among many others. I've tried to do justice to them all—and to the fabulous writers of this glorious music. My goal is for the modern audience to experience its beauty and joy, just as I have since I first heard it. I hope you love listening to it as much as I loved making it", he said.
The Killers & Special Guests
As part of their tour of the US, the Killers have been busy introducing a series of special guests on stage.
Last month, former Fleetwood Mac guitarist Lindsey Buckingham was brought onto the stage by the Killers, as they performed classic Fleetwood Mac track 'Go Your Own Way'.
Alongside Buckingham, the Killers were also joined on stage by support act Johnny Marr, where they also performed tracks 'Mr Brightside', and the Smiths' 'This Charming Man'.
The Killers also performed their track 'Caution' from their 'Imploding The Mirage' album alongside Buckingham. Find out more here.