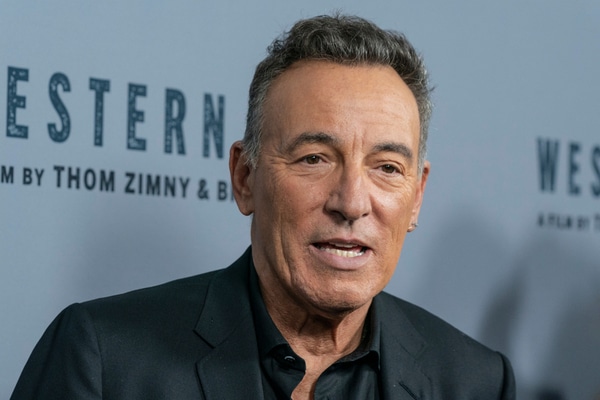 Bruce Springsteen has turned down the chance to have a rest stop named after him in his home state.
The New Jersey Turnpike has traditionally named its rest stops after the state's most famous figures. Thomas Edison and Alexander Hamilton are among those with stops named in their honour.
Edison and Hamilton weren't alive to give their approval to such an honour, unlike Springsteen, who has declined the offer.
"Bruce Springsteen respectfully declined to have a service area named after him," revealed New Jersey Hall of Fame spokesperson Natasha Alagarasan.
No reason was given for Springsteen's refusal to accept the offer. It seems odd, given how proud he is of his New Jersey roots. Alagarasan added that Springsteen "has been very supportive of the New Jersey Hall of Fame over the years, and is very much a part of the fabric of the Hall."
The New Jersey Turnpike and the New Jersey Hall of Fame have collaborated on naming a number of rest stops after the Garden State's favourite sons and daughters. Those who will be honoured include the late Sopranos star James Gandolfini; singers Whitney Houston, Frank Sinatra, Celia Cruz and Jon Bon Jovi; and authors Toni Morrison and Judy Blume.
New Jersey's rest stops usually feature a combination of convenience stores, fast food outlets and service stations. The new initiative will see the stops hosting displays that pay tribute to the selected cultural icons. Architect Michael Graves has designed posters including information on the famous figures and their relationships with New Jersey.
"Millions of New Jersey drivers travel on the Garden State Parkway every day," said the state's transportation commissioner Diane Scaccetti-Gutierrez. "The service areas they visit during those travels are a fitting place to call attention to the accomplishments of their fellow New Jerseyans in the arts, entertainment, and sports."
"This is about putting New Jersey greatness on full display," said New Jersey Governor Phil Murphy. "This is the first part of an extended statewide exhibition of New Jersey heroes throughout our state."
Springsteen recently made the news in his home state for reasons he'd likely rather forget.
Last year The Boss was charged with driving while intoxicated, reckless driving, and consuming alcohol in a closed area. The singer/songwriter had taken a pit stop while riding his motorcycle in New Jersey's Sandy Hook. Encountering some fans at Gateway National Recreation Area, Springsteen joined them in imbibing what he described as "two small shots" of tequila. Unfortunately for Bruce, his drinking was done in full view of some nearby cops. He was immediately pulled over by the police as soon as he attempted to ride away.
Earlier this year the charges of driving while intoxicated and reckless driving were dropped. However, Springsteen pleaded guilty to the charge of consuming alcohol in a closed area. He was fined $540.