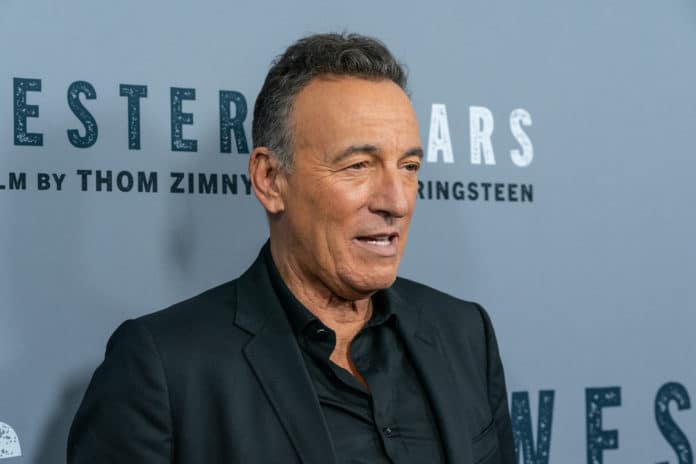 Bruce Springsteen is to return to Broadway this Summer.
The Boss' show is to return to Broadway on June 26. The next show will take place on June 29 and 30. The other shows will run on July 1-3, 6-10, 13-17 and then August 17-20, 24-28 and 31.
The shows will conclude on September 1-4.
A post on social media stating that "additional performances" will continue up to September 4 at the St James Theater. Tickets will also be on sale from Thursday June 10 at 5pm BST and 12pm ET. All attendees must prove that the have been fully vaccinated against Covid-19.
Check out how you can buy tickets here.
These will also be the first shows to take place on Broadway since the pandemic closed live performances in March 2020.
These shows also see Springsteen explore stories regarding the singer's life between songs. These stories are taken from his autobiography Born To Run, released in 2016.
Springsteen announced his return to Broadway via Twitter. Check it out below.
'Springsteen On Broadway' will return this summer for a limited run of performances at @Jujamcyn's St. James Theatre. Shows begin June 26 with additional performances through September 4. See all dates and ticketing info at https://t.co/qMWO7EfhiB pic.twitter.com/9eZOLdR1cI

— Bruce Springsteen (@springsteen) June 7, 2021
"I loved doing 'Springsteen on Broadway' and I'm thrilled to have been asked to reprise the show as part of the reopening of Broadway", Springsteen said.
Proceeds from the opening night will be donated to local New jersey and New York charities.
These include the Food Bank of New York City, the Boys and Girls Club in Mammoth County, The Actor's Fund, Community FoodBank of New Jersey, Long Island Cares, Broadway Cares/Equity Fights Aids, Fulfill (Monmouth & Ocean Counties Foodbank) and the NJ Pandemic Relief Fund. 
"As personal and intimate as possible"
In a statement released before his first performance at Broadway in 2017, Springsteen said he wanted these shows to be a "personal and intimate as possible".
"I chose Broadway for this project because it has the beautiful old theatres, which seemed like the right setting for what I have in mind", he said.
"In fact, with one or two exceptions, the 960 seats of the Walter Kerr Theatre is probably the smallest venue I've played in the last 40 years", the Glory Days singer added.
During this live performance, Springsteen also paid tribute to his "long lost brother" Tom Petty who passed away two days beforehand.
The show started with the singer standing on stage, dressed in all black, dedicating to Petty, his family and his bandmates The Heartbreakers.
Springsteen & Mellencamp
Last month, it also emerged that John Mellencamp's upcoming album will feature Springsteen. It is the first time that the duo will work together on material, having been long term friends.
An official release date has yet to be confirmed, but a statement on Mellencamp's website stated that a new record would be out "later this year".
Rumours had been doing the rounds online that Mellencamp and Springsteen would be working together, after a fan claimed he saw the pair sitting at a restaurant together in Bloomington, Indiana in April.
Calling Springsteen a "generous tipper", a fan also tweeted,  "A friend just texted me that her son who works in a restaurant in Bloomington texted her and said Bruce Springsteen and John Mellencamp just walked in, and all I can think is ain't that America". 
More on that here.