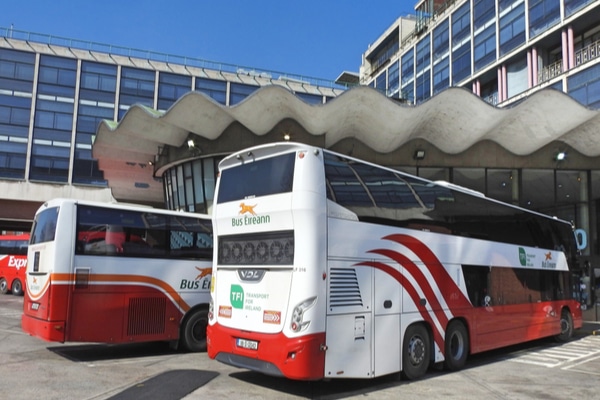 A Bus Éireann user has complained after sitting beside a barefoot passenger.
The passenger claimed that the "smell was unreal", as he sat with the shoeless individual travelling from Cork City to Bishopstown on Thursday morning (21 April).
The commuter had revealed that they were sitting near someone who was not wearing shoes or socks. The passenger also chose to prop their feet on the seat next to them for the whole journey.
The commuter also added that he "came close to saying something".
"avoiding the backseat"
Speaking to Cork Beo, the man also added that he will be "avoiding the back seat of busses from now on". He said that there seems to be a "different culture there".
This incident left a lasting impression on the passenger who also posted this firm message on social media.
"Please keep your shoes off the seats. If you can't, please keep your shoes and socks on", he wrote.
Following this, Bus Éireann have since confirmed that they will look into this incident, promising that they would "pass this information on".
Latest Incident 
This is not the first report of unconventional behavour on Cork public transport.
Last month, it was reported that an Irish Rail passenger complained after spotting a woman sitting opposite her shaving her facial hair.
The passenger took to Twitter, enquiring if it was okay for somebody to shave their facial hair whilst on public transport.
"I'm on a train to Cork. There's a woman opposite me dry shaving her face. I'm okay with hair brushing most of the time.. but shaving?", she said.
Most people would argue that personal grooming should be done somewhere else.
Last year, it also emerged that a Dublin Bus passenger was punched following a row over the use of face masks. More on that story from Nova here.