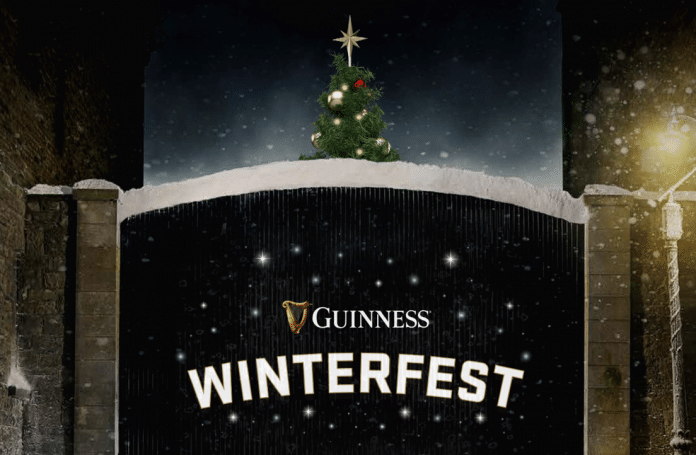 Yes you read right! Mulled Guinness is among the festive treats being offered as the Guinness Open Gate Brewery opens up for the first time with an extraordinary Christmas festival.
Featuring some of the best local food vendors, designers, gift makers, DJs, bands, comedians, choirs and more, Guinness Winterfest is on from Thursday 5th December to Sunday 8th December 2019 and from Thursday 12th December to Sunday 15th December 2019.
Any one aged 18 and over is welcome from 4-10pm on Thursday and Fridays, from 1-10pm on Saturdays and from 1-7pm on Sundays.
Curated by food connoisseur, Ali Dunworth, Guinness Winterfest will offer festive favourite sweet treats such as churros with delicious chocolate dip and savoury bubbling cheese toasties – all perfectly paired with a delicious pint of Guinness. There will also be a selection of Mulled Guinness, Guinness Old Fashioned cocktails and a specially brewed Christmas beer to be enjoyed with the tasty dishes.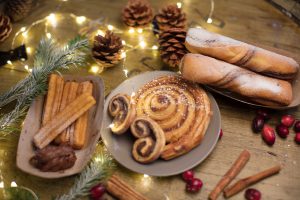 You can also browse through the festival stalls with unexpected crafts and jewellery, prints and quirky cards, apparel and homewares, confectionery and decorations while enjoying a seasonally inspired line-up of entertainment which is all being looked after by music promoter and Dublin publican, John Mahon.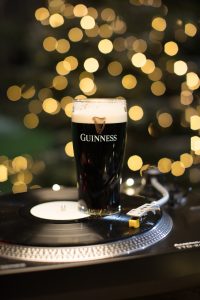 Tickets to Guinness Winterfest are available to buy via guinnesswinterfest.eventbrite.ie for €10 per persons aged 18 and over and include access to Guinness Winterfest plus a pint of Guinness or one of the festive inspired Guinness Open Gate brewer's experimental beers.
To find out more about the Guinness Open Gate Brewery visit: www.guinnessopengate.com
Guinness Winterfest is a strictly over 18s event. Visit www.drinkaware.ie