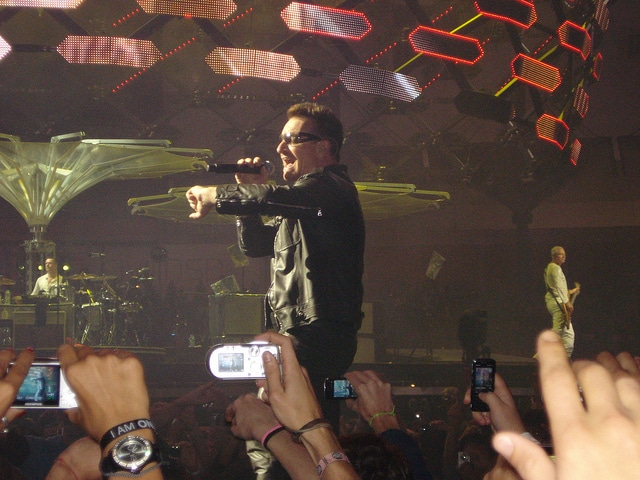 If you've got a few euro to spare and fancy owning a part of rock history, auction site Paddle8 is selling loads of music memorabilia.
Are you a die-hard Nirvana fan? If you're then you might be interested in owning Kurt Cobain's Visa credit card. The bidding is starting off at €4,830, however it's rumoured the signed card could fetch somewhere between €6,150 – €7,900.
In the items description it says it's "signed in blue ballpoint pen" and there appears to be a handwritten "phone number, next to his signature. Accompanied by a King of Clubs Slot Club credit card holder."
Also up for grabs is a handwritten U2 set list from the 'War Tour' in 1983, included with it is a concert ticket stub from a gig in Aberdeen on February 27th 1983. The U2 memorabilia has a reserved price of €2,900, but is likely to go for as much as €5,200.
Other items included in the auction are Frank Sinatra's driving license going for €5,700, six photographs of Jim Morrison and The Doors, each going for an estimated €270, there is loads of Beatles memorabilia, posters, signed photos of Paul McCartne, signed Revolver vinyl LP and a special picture of Mick Jagger, John Lennon and Yoko Ono.
There's Bruce Springsteen, Led Zeppelin, James Brown, Jimi Hendrix, Blondie and Elvis bits and bobs. As well as tonnes of signed LPs from the likes of Bob Marley, The Allman Brothers, Cat Stevens, Alice Cooper, The Police and Pink Floyd.
Check out all the items here at Paddle8. The auction closes on February 26th.