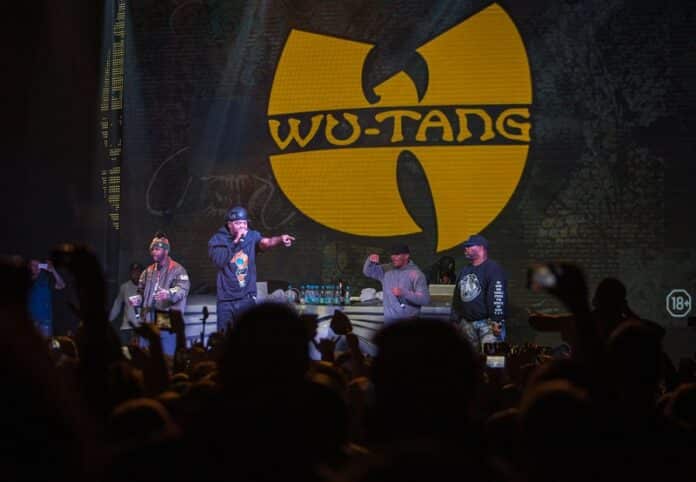 Canada regrets the "misunderstanding" that has stemmed from a custom made Wuhan Wu-Tang Clan shirt.
The T-shirt, created by a Canadian diplomat displayed the name Wuhan over the Wu-Tang Clan's symbol, sparking many in China to believe it was a dig at the Chinese city where the first case of Covid-19 was recorded.
Wu-Tang Clan's symbol is a stylised W, but many in China believed it was a bat. Many experts believe that Covid-19 was transmitted by a bat to another animal then to humans.
The pictures emerged on the Chinese social media website, Weibo. The logo on the shirt can be seen in the tweet below.
China's Foreign Ministry says it has lodged a solemn representation with the Canadian Embassy over reports staff ordered t-shirts last year with "Wuhan" and a "bat symbol." Per blogger Zhou Xiaoping, this is the image. Any hip-hop fan can tell you though that's a W for the Wu pic.twitter.com/ooTFzh2oRn

— Austin Ramzy (@austinramzy) February 1, 2021
Earlier this week, Chinese Foreign Ministry spokesperson Wang Wenbin said China had "lodged representations with Canada" and asked for a full investigation into the T-shirt.
The Canadian Embassy told Reuters "It was created for the team of embassy staff working on repatriation of Canadians from Wuhan in early 2020. The T-shirt logo designed by a member of the embassy shows a stylised W, and is not intended to represent a bat."
It has since emerged that Chinese officials do not accept Canada's version of events and many Chinese people are unhappy with the developments.
Most of the world has blamed China for the Covid-19 pandemic, while many in China believe it was not their fault and are pointing the blame at the military games event that took place in Wuhan in October 2019.
State media has also blamed the import of frozen foods as the reason why the virus was first found in Wuhan.
However, it has emerged that both China and the World Health Organisation acted too slowly in dealing with the first outbreak. You can read our report on it here.
The latest developments are another strain in the relationship between Canada and China, but no one would have imagined that the Wu-Tang Clan would be involved.
Since 2018, relations between the two countries have been tense as Canadian police arrested Huawei Technologies Co Ltd's chief financial officer, Meng Wanzhou on a U.S. warrant.
In response to this, China then arrested two Canadian men and accused them of spying.
Wu-Tang Clan have not commented on the T-shirt controversy as of yet.